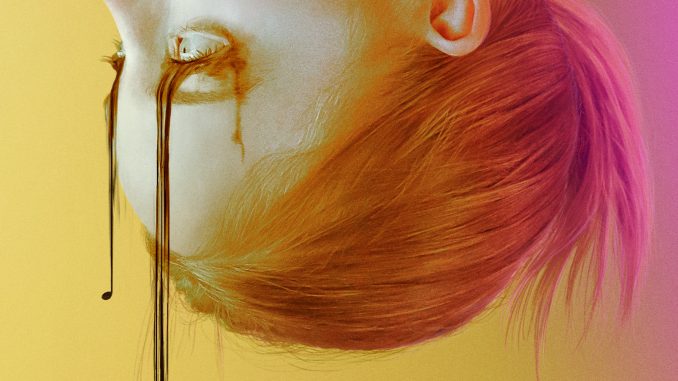 Isabelle Torres, Staff Writer |
"Nocturne" was released on  Amazon Prime Video on Oct. 13,  2020. The Amazon Original was Director Zu Quike's debut film. that was produced by Blumhouse Productions. It was produced by Blumhouse Productions, founded by producer and CEO Jason Blum, one of the leading production companies in horror movies. They produced movies such as "Paranormal Activity" (2009), "The Purge" (2013), "Insidious" (2010), "Sinister" (2012), "Ma" (2019), "Oculus" (2013), "Split" (2016), "Get Out" (2017) and "Halloween" (2018). Expectations were set high for this film succeeding all of the great horror movies that came before it.
The film starred Sydney Sweeney, who was a hit on HBO's "Euphoria", as well as Netflix's "The Society" actor Jacques Colimon. Julie Benz, Madison Iseman and Ivan Shaw were also cast in the psychological horror.
The film ran an hour and 30 minutes long and rated NR for "not rated." Although it fell under the suspense genre, it lacked the terror and thrill to consume viewers. With dark inspiration, the movie had great potential but failed to seize a great scare.
In an elite art academy, a shy student finds her muse to outshine her twin sister. After a ritualistic suicide of a student, a questionable notebook lands in the hands of Juliet, played by Sweeney. Her talents seem to be finally noticed after spending most of her music career in her sister's shadow and constantly being dismissed by her teachers and parents. Juliet's sister, Vivian seemed to have everything that she lacked: a boyfriend, attention from the highly respected teacher, a natural gift and a confident and outgoing personality.
The film was compared to "Black Swan" with a star-studded cast, a few Academy Awards and a phenomenal screenplay, this seemed like a far-fetched comparison. The film only included a few moments of gore that did not make the movie all that scary. Juliet was diagnosed and prescribed medication for anxiety, making her an easy target for an overdone  "possessed" character. The movie fell short of original ideas and seemed to piggyback off the plot of "Black Swan." Without a solid climax, the movie was more of a disappointment than a suspenseful and mysterious movie.
"Nocturne" currently has a rating of 3/5 stars in the Amazon reviews and Rotten Tomatoes' critics gave it a 59 percent rating. Audience reviews seemed to all match with the sense of boredom and failure to fulfill suspense. Indiewire wrote in a review of the film that "Sweeney deserves better" following "Euphoria" which took off in 2019 and became a creative masterpiece.
To say that the movie disappointed, may be an understatement. Blumhouse did not satisfy with this film, so if you are looking for a good scare, search for another movie. In the spirit of Halloween, Nocturne seemed like a good option for a movie night but unfortunately lacked the highly anticipated entertainment that it built up.