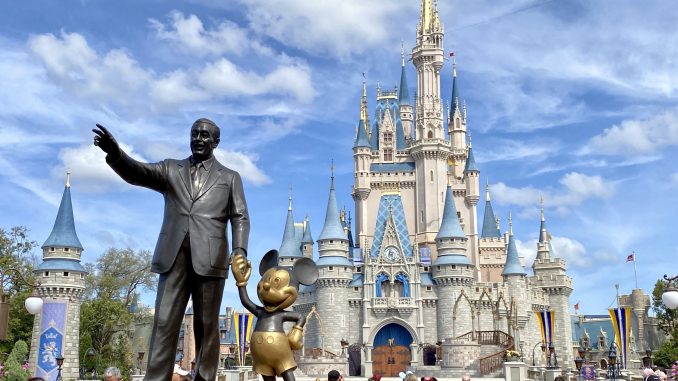 Hannah Lonergan, Staff Writer |
Due to the COVID-19 pandemic, this year is no stranger to mass layoffs, furloughs and unemployment. But even as many businesses and event spaces begin to open up, even amongst a steady increase of COVID-19 cases, many places are finding it difficult to keep their entire staff.
Walt Disney Co. announced on Tuesday, Sept. 30 that it was laying off 28,000 of its employees from its Florida and California resorts. The majority of layoffs are resort employees, however, it is also affecting workers from the Disney Cruise Line and Disney's retail stores.
According to the New York Times, part-time workers makeup 67 percent of the 28,000 , and the rest come from executive, and salary positions.
Since Walt Disney World reopened in mid-July, roughly 20,000 union workers returned to work. But the remainder of the pre-pandemic 77,000 employees are still on furlough. California's Disneyland has yet to open due to government-imposed restrictions that have not allowed theme parks in California to open. Walt Disney Co., according to the Los Angeles Times, partially blames the state's strict re-opening rules for these layoffs.
The current chairperson of Disney Parks, Experiences and Products, Josh D'Amaro, posted a statement on the Disney Parks News Twitter account to announce the layoffs. D'Amaro stated, "The prolonged impact of COVID-19 on our business, including limited capacity due to physical distancing requirements and the continued uncertainty regarding the duration of the pandemic, we have made the very difficult decision to begin the process of reducing our workforce at our Parks, Experiences and Products segment at all levels."
The Governor of California, Gavin Newsom, noted that the state had a large increase in COVID-19 cases when the parks first attempted reopening, so now the plan is to take it slow. California had planned to issue its reopening guidelines for amusement parks on Friday, Oct. 2, but received heavy criticism from amusement park leaders. More negotiations on amusement park guidelines will continue into the next few weeks.
Local businesses in the Disneyland area are also facing the effects of the shutdown. According to the Los Angeles Times, without annual park visitors many of these businesses are losing revenue they would have been making. A nearby pizza restaurant, for example, revenue is down 40 percent since the shutdown and will only be able to survive a few more months unless something changes. The city of Anaheim, where Disneyland is located, currently has 12 percent employment which is the same as it was during the Great Recession.
In late August, Disney reported that there had been no COVID-19 outbreaks among their employees since they had opened in mid-July despite the fact that Florida had an influx of cases at that time.
It is of the utmost importance that these upcoming guidelines consider both the health of employees and visitors, as well as assisting the local businesses and corporation employees.