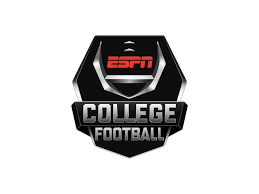 David D'Annibale, Staff Writer|
College football will be played this year despite concerns over the COVID-19 pandemic. To participate, players and coaches must adhere to NCAA and CDC guidelines. The guidelines state that players must report for daily self-health checks before entering athletic facilities, wear face masks and adhere to social distancing during practice, be tested and receive results within 3 days of competition and quarantine for a minimum of 14 days if a high-risk exposure individual.
The Big Ten and Pac 12 conferences announced the cancelation of all non-conference games and their entire season just before it was due to start. However, The Big Ten reversed their decision by announcing the return of the college football season starting in late October. The decision was made after many parents and players voiced their outrage with the school over canceling the entire season. The Pac-12 has not changed their minds about having a season. It remains possible for the conference to reverse their decision if the college athletes continue to play without any outbreaks.
The ACC will have an 11-game schedule this year as games have already started. The Universities will play ten conference games and one non-conference game. COVID-19 guidelines must be met before any non-conference game is played. For the season, they will add Notre Dame as a conference member in football. Notre Dame will be eligible for the ACC championship this year. Additionally, Notre Dame would be eligible to be the ACC's representative in the Orange Bowl if they are not selected to play in the playoffs at the end of the year. Quarterback Trevor Lawrence will get another opportunity to prove his worth as a potential number one overall pick in the NFL.
The SEC will have a season this year. However, they will only play schools in their conference. They will expand their schedule from eight to ten games. The season is scheduled to start on Sep. 26. The conference's championship game has been pushed back to Dec. 19 for now.
The Big 12 will have a college football season this year as well. Each school in the conference will play their normal nine conference games plus one non-conference game. The Big 12 has already played their non-conference games on Sep. 12 and conference play will start September 26.
College athletes will have to deal with changes as this season will pose many new obstacles. Players will have to sacrifice a lot to be able to play. However, many athletes won't be left with a choice as they need to play to prove that they can play in the NFL and improve their draft value. The only thing that is for certain about this season is that leagues will have to avoid any major COVID-19 breakouts to have a full season.