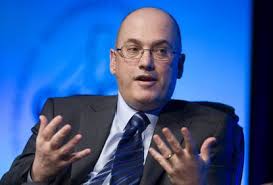 David D'Annibale, Staff Writer|
On Sep. 14, Steve Cohen finalized an agreement with Saul Katz and Fred Wilpon to become the next owner of the Mets. The agreement states that Cohen will be immediately granted a 95 percent stake in the team, and Katz and Wilpon will still have a stake of five percent in the team. The total cost of the deal was around 2.4 billion dollars which will now have to be approved by team owners in November. If 23 out of 29 owners agree to the new deal, then Cohen will be given full control of the team. The path to buying the Mets wasn't easy for Cohen. Cohen was a minority stakeholder of the team for years. Last year, Cohen had an agreement to buy the Mets, but the deal fell through in January.
Cohen is now the fourth owner in franchise history. The pressure is on as Cohen will try to put an end to a 34-year drought without a World Series title. The previous owner was scrutinized for their mismanagement of the team. Cohen's financial background poses many benefits for the Mets as he will be one of the richest owners in the league. Currently, Cohen's current net worth is 14.6 billion dollars. The Mets currently hold the fifth highest payroll but rank lower than top-10 every year in spending on players, and the belief is that Cohen could expand the payroll even higher to compete with bigger market teams like the Yankees. Cohen now serves as chairman, CEO, and president of Point72 Asset Management but has a controversial history which involves pleading guilty to insider trading charges.
The Mets haven't made the postseason since 2016, and a change in ownership could help turn around the team. In the offseason, big-name players Trevor Baur and JT Realmuto are set to hit the market. It will be interesting to see how Cohen approaches free agency in his first year. It's also possible to see a new general manager and a new manager for 2021. GM Brodie Van Wagenen hasn't been able to make the big time moves to send the Mets to playoffs. Current interim manager Luis Rojas has not met expectations in his first season. Mets fans will hope to see big changes for the next season under Cohen.