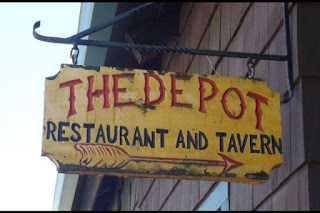 Daniella Fishman, Culture/Business Editor |
Since starting Dine with Dani, I've tried to stick to restaurants not heavily discussed by the campus community. Trying food from places not well-known has never steered me wrong, until now. When "Our Town Cafe" popped up on DoorDash, I jumped at the chance to try it. I ordered the Boneless Chicken Wings with Garlic Sauce and the Fish and Chips called "School of Fish." I was excited to dig into the greasy meal; however, I was surprised to learn that Our Town Cafe is located directly inside of the Quality Inn on Highway 23. Confused, I stumbled into the hotel, taking a left and the following right, then I was at the foot of the oddly located restaurant.
This is where it gets a little weird.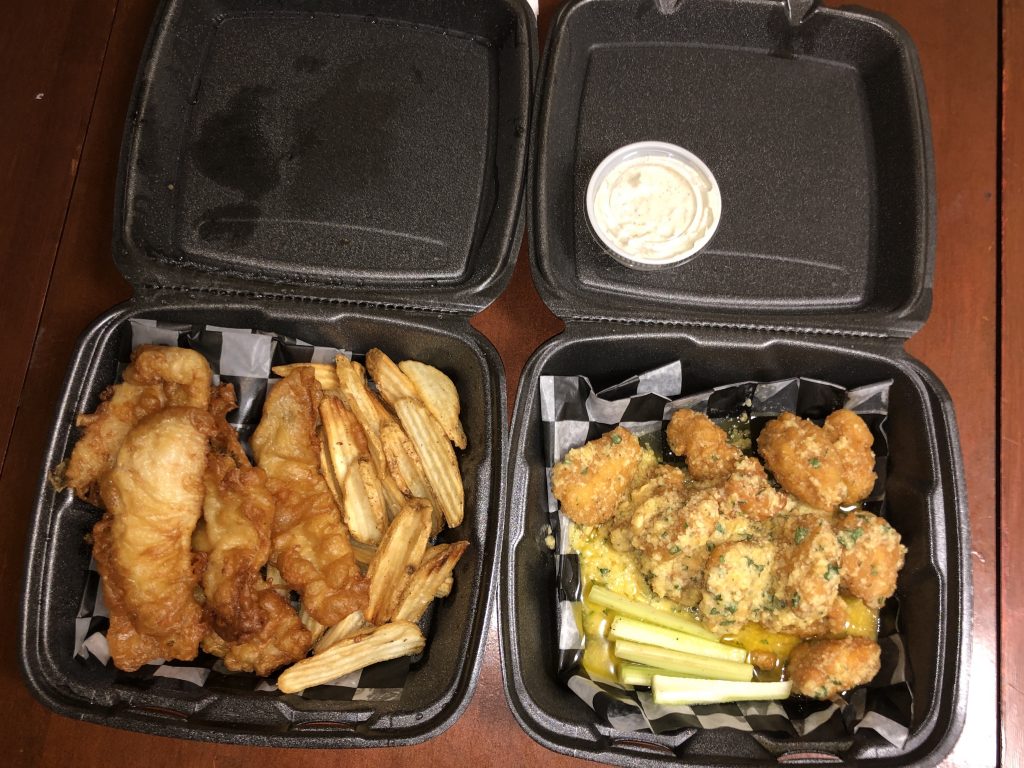 When I walked in, the restaurant was completely empty. The TV and lights were on, tables and chairs were neatly organized next to each other, and a single plastic bag filled with food was in the middle of the room. No one was there to watch me take the food or even confirm that it was mine. After standing around for a few minutes, I left with my food feeling like a borderline thief; what an interesting form of contactless pickup. The strangeties didn't stop there; when I opened the food containers, I was hit with massive disappointment. The garlic chicken wings visually left much to be desired, there was a thick pool of oil completely coating the wings' underside. While the garlic flavor was definitely there, the chicken was dry, and the oil made the skin mushy. The Fish and Chips also were disappointing—unseasoned fish topped with a bland, oily, fried layer. The fries and tartar sauce were this dish's saving grace. Needless to say, nothing inside my food-loving mind would convince me to take more than one bite from either of the dishes. I went to bed hungry and unsatisfied.
A few days later, my craving for chicken wings was still unsatisfied. I was itching for a meal that would make me go, "wow!" So I decided to take everyone's advice and try Oneonta's beloved wing-place, The Depot. My order, consisting of their famous Garbage Wings and a small white pizza, substantially boosted my mood. Having never tried Depot's famous Garbage Wings, I was immediately swept off my feet. The sauce was tangy, spicy and sweet all at once; the blue (or "bleu") cheese dripping sauce added so much more to the wing. It brought out a flavor in the Garbage sauce that tasted almost honey-like. Eating the wings was nearly an addictive experience; the flavor definitely made an impression on me. I even considered buying their bottled version of their garbage sauce!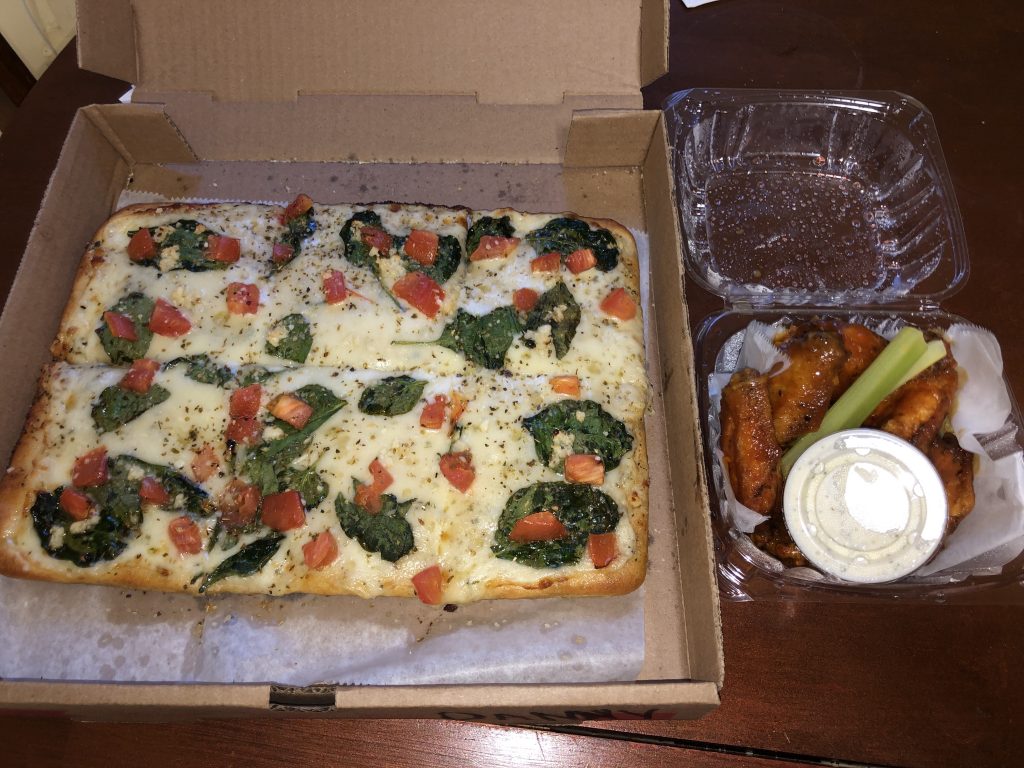 Next, the white pizza. The pizza, shockingly enough, comes in a rectangular form. Each slice had a thick layer of mozzarella resting upon an airy/doughy crust, topped with spinach and juicy tomato cubes. Garlic butter was spread on top, which brought the savoriness to a whole new level. All in all, the meal was delicious, but definitely one to share with friends rather than eating it alone.
From what I heard, The Depot has a well-respected reputation among Oneonta eaters, and rightfully so. From reading their Google and Yelp reviews, the atmosphere inside the establishment perfectly mirrors their food. Unfortunately, I could not get the physical Depot Experience, but I definitely got a culinary one. The Depot provided me a much-needed redo for my comfort food frenzy. If you have been putting off getting Depot as I did for four years, I suggest now being the best time to do it. Thankfully, the pandemic has not had a significant effect on its customer base. Their phone line frequently blares the "busy" tone when called during peak hours but being hard to get a hold of should not deter anyone from trying The Depot.
The Depot Restaurant and Tavern is my new stop for mouthwatering wings in Oneonta. Do you have an opinion on The Depot or a suggestion for the next Dine-In with Dani? Send the State Times an email to [email protected]; we want to hear from you!