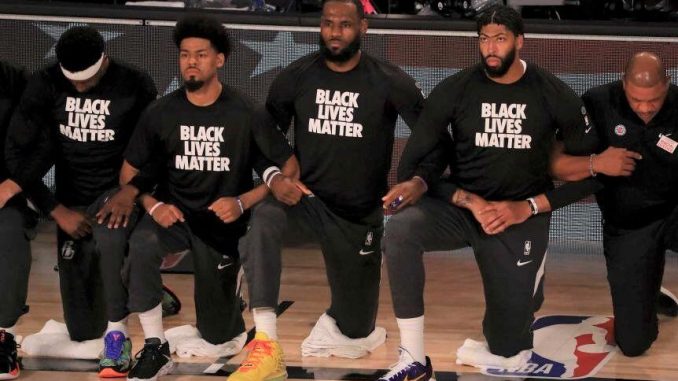 David D'Annibale, Sports Writer
Police brutality and racial injustices are big problems in the United States. George Floyd and Breonna Taylor are just a few of the many black Americans who have been wrongly killed by the police. Professional sports teams in the NBA, WNBA, MLB and many other leagues have decided to protest by not playing any games after the most recent shooting of Jacob Blake, who was shot several times by an officer and is now paralyzed.
NBA players and coaches came together in unity to protest playing the scheduled playoff games, resulting in the commissioner postponing all three games. The Bucks and Lakers both offered powerful statements justifying and supporting the players' decisions not to play.
In the WNBA, Atlanta Dream player Elizabeth Williams announced that WNBA players were standing in solidarity with the NBA and would not play. Players from all six teams locked arms and knelt while wearing shirts with Blake's name. The WNBA postponed games scheduled the next day.
MLB teams also came together and decided to postpone scheduled games after the tragic shooting of Blake. The Mets and Marlins came together to protest police brutality on Aug.27. The game was cancelled after players from both teams stood in silence for 42 seconds and placed a Black Lives Matter shirt over home plate to display their message.
Many other sports leagues protested for the Black Lives Matter Movement. NFL teams cancelled practices, MLS cancelled games and a tennis tournament was put on pause. Professional sport leagues are finally stepping up their efforts to support the trending BLM movement. It is our time to act as police brutality, social and racial injustices continue to be major issues across the United States.