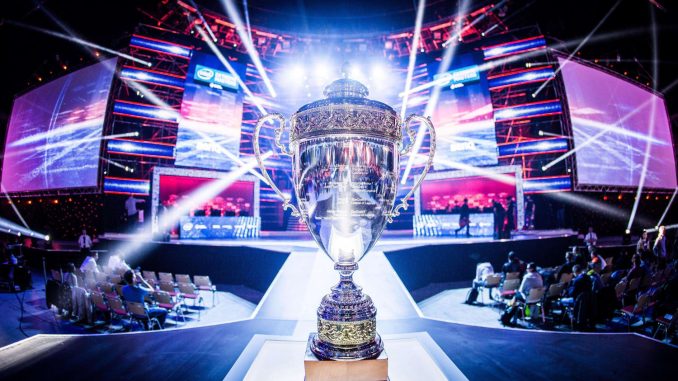 David D'Annibale, Staff Writer|
Due to all sporting events being canceled as a result of the COVID-19 pandemic, Esports has gained popularity. There is no date for traditional sports to resume, giving Esports a chance to widen its viewing audience to sports fans searching for entertainment while being stuck at home. Video games like League of Legends, Dota, Fortnite and Valorant are some of the most popular right now seeing an increase in viewership.
Betting sites such as Betway, Pinnacle Sports and Betfair have employed the use of E-Sports features to keep fans gambling in the sports world/world of sports. Fanduel has daily simulated sports matchups that users can bet on for free. These daily matches are run through sports video games such as Madden, NBA 2k20, PGA Tour and NHL. However, users seeking to turn a profit can bet with cash on games giving both bookies and betters something to look forward to. It's not just sports games that people are betting on too. Other more traditional video games like LoL, Dota and Overwatch are receiving more attention from sports bettors since most popular titles have tried to promote online tournaments due to quarantine.
Sports fans will also be given the opportunity to watch streamers through twitch.tv. Many professional athletes have taken the chance to play their favorite games for the amusement of their fans. Some stars include NBA's Luka Doncic, Trae Young and Ja Morant, while others like Josh Harts and Meyers Leonard took part in a Call of Duty tournament to raise money for COVID-19 relief efforts.
NFL players are also joining the competitive online gaming field as Denzel Ward, Jarvis Landry, Tyrann Mathieu, Tyreek Hill, DeSean Jackson, Deebo Samuel, Derwin James and Keenan Allen are all participating in a Madden tournament set up by The Checkdown and EA Sports to help donate toward COVID-19 relief efforts. The tournament consisted of seven games that were played last Wednesday and Thursday. Derwin James defeated Tyreke Hill 52-3 to claim first place.
Esports also could see more partnerships with the NFL on creating a virtual draft. In teaming up with EA Sports, NFL prospects would be shown doing a virtual crossings of the stage similar to how they cross the stage during the real life draft draft. Also, each prospect will get to choose a high school to receive a $2,500 grant for their football program.
Esports has stepped up in many ways to provide fans with entertainment and promote all games during this time of chaos. It has allowed many to use their platform to help keep people at home and help support relief efforts against the virus.