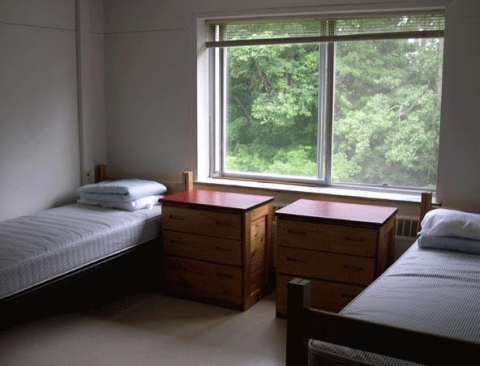 Zarina Sotero, Staff Writer |
When Gov. Andrew Cuomo of NY announced that all public state (SUNY) and city (CUNY) universities would be moving to distance learning modalities, students were informed that they had the choice of either returning to campus after the extended spring break or finishing the rest of the spring semester from home. However, as the situation surrounding COVID-19 seems to be worsening, in New York State especially, SUNY Oneonta now "strongly discourages" students from coming back to campus.
All students are now being asked to stay home for the remainder of the semester. Only those with extenuating circumstances—such as international students and others who don't have safe alternative living and dining arrangements or adequate access to technology–will be provided with campus housing and meals. Since students will now be moving out earlier than expected, SUNY Oneonta is still going to refunding portions of appropriate fees. For students who will return in the fall, SUNY Oneonta intends to credit unused room and board, dining, and other fees. For those graduating in spring or summer, however, refunds will be credited to their student accounts.
Students have received a survey via email, which asks whether they are returning home or staying on campus. This survey will trigger the housing refund/credit evaluation process. After completing the survey, students received an email urging them to pick a day and a 3-hour time slot to return to campus and pick up the rest of their belongings. However, in a recent update, the Office of Residential Community Life was forced to shut down the website where students were choosing their timeslots, due to the high volume of people attempting to choose to come at the same time. Directives from the Centers for Disease Control as well as state and local authorities are restricting the amount of people being allowed in any building on campus at one time. The Office of Residential Community Life is now working on a new and improved way of scheduling move-out times for students.
Due to the high risk of large gatherings, only residents will be allowed into the dorm buildings to collect their belongings. Family and visitors may help load vehicles, but for the safety of staff and residents, they are not allowed into the buildings. Furthermore, students are being assured that their belongings will stay safe in their dorm rooms. They are allowing large items, or all items if need be, to be kept in dorm rooms free of charge until May 7, when room and board terms end. For rental fridges and microwaves, students should have received an email from the company they rented their appliances from. If you did not receive an email regarding your rental, check all your inboxes – focused, as well as others, if using Outlook. If there is no email in your inboxes check your spam/junk mail as well. Contact your rental company for other questions or concerns.
The move-out process has been stressful for staff and residents alike. This is a situation that was unexpected and is still being worked out. Contact the Office of Residential Community Life or your Resident Director for more details.