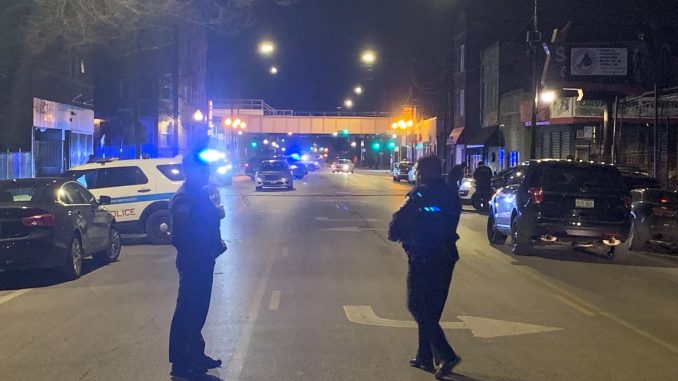 Zarina Sotero, Staff Writer |
The weekend of Feb. 14 was the second straight weekend of citywide gun violence in Chicago, where 26 people were shot. Of these victims, three were killed and 11 children were wounded. According to the Chicago Police Department, at least 15 shooting incidents were reported.
The latest child victim was a 17-year-old girl who was shot in Logan Square early Monday morning. She was walking with a friend, a 19-year-old boy, at around midnight when they were approached by three males in a tan SUV. According to police, the three men asked the pair if they wanted to buy drugs. When they refused, someone in the SUV fired shots and hit the girl in the foot. She was taken to Illinois Masonic Medical Center in non-critical condition.
On Sunday afternoon, a 17-year-old boy was wounded in a drive-by shooting in the Clearing neighborhood. The boy was in a vehicle when a gunman pulled up next to him and opened fire. He was struck in the face but managed to drive himself to Christ Medical Center where he was listed in fair condition.
In a separate incident on the same day, a 16-year-old boy was shot as he was walking in the Bridgeport neighborhood around 3:00 a.m. in another drive-by shooting. The boy was shot in the leg by someone driving in a black sedan. The victim was then transported to Stroger Hospital in fair condition.
The most catastrophic incident occurred Friday night at an apartment in Parkway Gardens. Six people were shot, including three teenage girls, during a gathering inside the apartment. A 23-year-old woman in the apartment was armed with a handgun, but was taken to Stroger Hospital in critical condition for gunshot wounds to the back, shoulder, head and abdomen. Two teenage girls ages 14 and 15 were taken to Comer Children's Hospital. The 14-year-old suffered gunshot wounds to the back, shoulder and lower back-side while the 15-year-old girl suffered gunshot wounds to the leg and foot. The younger of the two was in critical condition while the older girl was in non-critical condition. Another 14-year-old girl was taken to Stroger Hospital for a gunshot wound to the leg. A 20-year-old man was taken to the University of Chicago Medical Center for gunshot wounds to the face, chest and leg along with an 18-year-old man with multiple gunshot wounds to the leg. Both men were in critical condition.
At least three children were injured in three separate accidental shootings between Friday night and Saturday afternoon. On Friday at 7:49 p.m., a 7-year-old girl accidentally shot her 11-year-old brother in Lawndale. The girl was handling a gun when it accidentally went off and hit her brother in the neck. He was taken to Stronger Hospital in serious condition.
Later that night, a boy whose age was not specified was playing with a gun and accidentally shot an 8-year-old boy and a 12-year-old girl in Bronzeville. Police say the boy was hit in the shoulder as well as his hand, while the girl was grazed on her arm. They were transported to Comer Children's Hospital.
On Saturday afternoon, a 14-year-old girl was shot and a 15-year-old boy was charged in the incident. The pair were together inside an apartment building when the boy was handling a gun, accidentally striking the girl in the cheek. She was taken to Stroger Hospital in fair condition as the boy was taken into custody. According to Chicago police, he was charged with a felony count of reckless discharge of a firearm as well as unlawful use of a weapon by someone under the age of 18.
Following the incidents, Chicago Mayor Lori Lightfoot took to Twitter to comment on the incidents. She posted, "The past 24 hours have been extremely painful as we've seen more children impacted by gun violence – due in large part to children and teens having ready access to these deadly weapons." In another tweet, she continued, "Adults are failing these children. We cannot normalize children and teens with guns. We need more support, more love and more accountability."
Unfortunately, these are not all of the victims of the holiday weekend shootings. Hopefully next weekend will be a brighter one for the city.