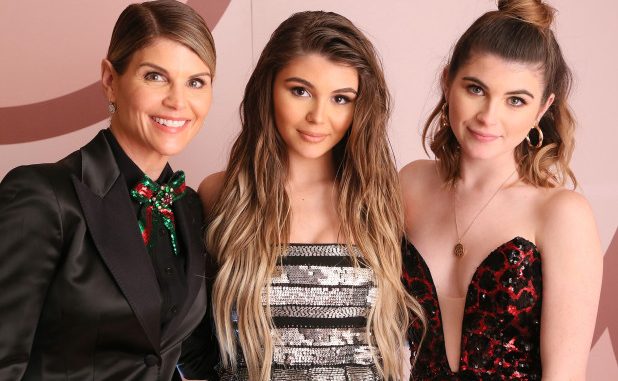 Casey McShea, Staff Writer |
Several well-known Hollywood names have been accused of involvement in a college admissions scandal in which they paid large sums of money to Ivy League universities to get their children accepted to the schools. Among those accused are actresses Lori Loughlin, most well known for her character Aunt Becky in "Full House," and Felicity Huffman, from "Desperate Housewives." Other prominent business leaders and top college athletic coaches have also been indicted.
The details of the investigation, which broke on March 12, revealed that this was the Justice Department's largest-ever college admissions prosecution. This investigation, which has been dubbed "Operation Varsity Blues," involved 200 agents nationwide and resulted in charges against 50 people in six states. Federal prosecutors did not charge any students or universities with wrongdoing, as many of the students were unaware their parents had influenced admissions offices or doctored test scores to get them into schools.
While the courts may not have punished the students, the same could not be said for companies with known ties to them. Loughlin's daughter, 19-year-old Olivia Jade Giannulli, was dropped from a Sephora partnership. The makeup company said in a statement, "After careful review of recent developments, we have made the decision to end the Sephora Collection partnership with Olivia Jade, effective immediately." Technology giant, Hewlett Packard, also removed an ad featuring Loughlin and Giannulli, telling CNN, "The company does not currently have a relationship with either of them."
In addition, the Hallmark Channel severed ties with Loughlin, saying, "We are saddened by the recent news surrounding the college admissions allegations. We are no longer working with Lori Loughlin and have stopped development of all productions that air on the Crown Media Family Network channels involving Lori Loughlin including Garage Sale Mysteries, an independent third party production."
Loughlin and her husband, Mossimo Giannulli, are charged with "conspiracy to commit mail fraud and honest services mail fraud." They allegedly paid bribes totaling $500,000 in exchange for their two daughters to be admitted to the University of Southern California (USC) as members of the crew team, despite never having participated. Giannulli allegedly emailed pictures of his daughters on indoor rowing machines to a man named William "Rick" Singer, the man who has pleaded guilty to orchestrating the massive scam. The photos were then used to create fake athletic profiles.
Singer, whom, according to court documents, had more than 700 clients, set up a fraudulent charity called the "Key Worldwide Foundation." The parents in the case have been accused of paying Singer to help their children cheat on college entrance exams and falsifying athletic records of students. Prosecutors say that more than 750 parents used his services. In one instance, Singer had paid former head women's soccer coach at Yale, Rudolph "Rudy" Meredith $400,000 to accept a student, even though the applicant did not play soccer. Other coaches involved in the scandal included former coaches from Stanford and Georgetown universities, UCLA, and USC.
Yale University has already rescinded the admission of a student whose name has yet to be released. Prosecutors said the student's parents had allegedly paid $1.2 million to get their daughter a spot at the prestigious school. School officials have launched an internal review with the assistance of outside counsel to determine if there are other students involved in the scam.
Twelve defendants have already appeared in court, pleading not guilty. Singer pled guilty in Boston federal court. Loughlin and her husband are scheduled to appear in federal court in Boston in April. Their daughters are among many students under investigation at USC and could be removed and banned from the school. Huffman is schedule to appear in Boston federal court this Friday for disguising $15,000 as a donation so her older daughter could take part in the scam.