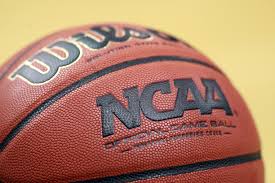 Wyatt Cushman, Sports Editor |
With the NBA playoffs quickly approaching and college basketball's biggest weekends upon us, the topic of whether or not high school students should be allowed to enter the NBA immediately after graduation should be winding down. However, this season, especially, has been littered with conversation on this topic, so I thought I should address it with what I believe the rule should be regarding high school players entering the NBA draft.
High school students used to be able to enter the NBA straight out of high school. Notable players like Dwight Howard, Kobe Bryant, and LeBron James went straight to the pros after being dominant varsity athletes. In 2005, the NBA implemented a rule that said players must be 19-years-old or must have had one season pass since they graduated high school to enter the NBA draft, meaning they would have to play at least one year of college basketball.
This year, perhaps the most popular and hyped up high school athlete of all time has played at one of the best college basketball schools of all time, Zion Williamson highlights have been going around social media for a few years now. Clips of Williamson soaring through the air throwing down ridiculous dunks and blocking his opponents' shots into the stands made him the most popular college athlete before he even played a minute of basketball. Williamson chose to play at Duke alongside other freshmen sensations including  R.J. Barrett, Tre Jones, and Cam Reddish. These four have experienced a wonderful season up to this point as they are the number one overall, seed and favored by many to win this year's National Championship.
While Duke has dominated opponents for the most part this season, they have experienced adversity. Tre Jones, the point guard and perhaps the most underrated one of the four freshmen, was injured earlier this season, and missed a long string of games. Williamson also was injured in a game later in the season and only recently came back for the ACC tournament, and now for the NCAA. The big controversy surrounding this team has been injuries. What if these injuries were far more serious than they ended up being? What if they were so severe that Jones or Williamson were never able to play basketball again?
While this, thankfully, was not the case, it's a possibility that everyone needs to consider. These players could have potentially missed out on millions of dollars in signing bonuses and sponsorships once they were drafted, especially for Williamson. They would have earned millions just in their first year as pros. That money would have been life altering, but the players would have missed out on all of it because the NBA thought they should take another year to develop.
These injuries have caused many people to bring up the idea that Williamson, or anyone else that has already cemented their spot on NBA draft boards, should stop playing college basketball. Who believe that these players have nothing to gain and everything to lose by playing. Some people thought that this might be the reality for the Duke star, but he didn't listen and came back to finish out the season with his teammates.
Not all, but some, of these players come from poor families. They grow up in areas that aren't safe, their parents struggle to put food on the table, and their quickest and best way to a better life is through basketball. If these players are good enough to play in the NBA, which a lot of them are, then they should be allowed to play. College basketball is awesome and some, including myself, think it's better than professional basketball, but the money these players earn doesn't come from playing at the college level.
If high school athletes want to play in the pros right away, then they should be allowed to do so. For those of you who might assert that college basketball will no longer be entertaining because the level of play won't be as high—stop it. There will still be players who know they need time to develop and still enroll in college. College basketball will still be the great sport that it is. Don't force a kid who has the potential to change the lives of his family members for generations to play collegiate ball; it's not fair to hold them back. Let them play and make the money that they deserve—the money they have worked for their entire lives.