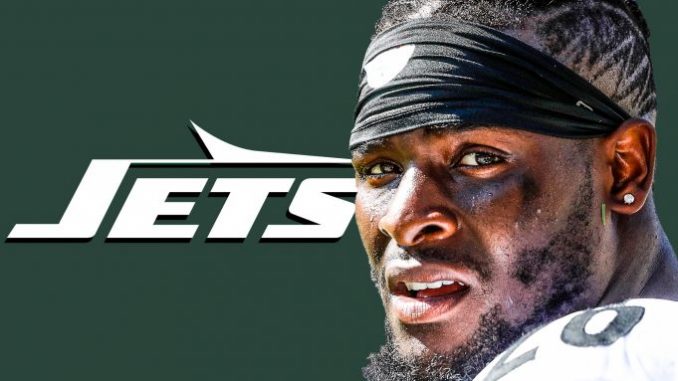 Tara O'Leary, Staff Writer| 
The NFL had been relatively quiet since the Patriots defeated the Rams for their sixth Super Bowl title back in early February. That being said, the league kicked back into gear last week as free agency and the trading period for 2019 officially opened up. Many organizations around the league began revamping and rebuilding their teams, including New York's own Jets and Giants.
The Jets landed a huge asset in former Steeler running back Le'Veon Bell. The Jets offered Bell a four-year, $52.5 million contract. Bell was excited about his new team, tweeting: "I'm back in the green baby, let's get it," referring to his college days playing in the green and white for Michigan State. The three-time Pro Bowler sat out all of last season, holding out for a new contract. When he was last on the field in 2017, the former Steeler rushed for over a thousand yards and nine touchdowns. Bell will now serve as a quality weapon for the Jets young quarterback, Sam Darnold. The 27-year-old brings a lot of experience to an offense led by a second-year passer. While New York missed out on Anthony Barr, who backed out on a deal with "Gang Green" in order to resign with the Vikings, the Jets have been busy this offseason. They landed inside linebacker C.J. Mosley to a record setting contract for his position. New York also traded for guard Kelechi Osemele, who has called himself Darnold's "new bodyguard" and signed ex-Redskins wide receiver Jamison Crowder. The Jets seem to be building a future around their 21-year-old QB.
Unlike most Jets fans, Giants fans were unhappy with their teams' decisions last week. It was announced on Tuesday, March 12 that the Giants would be trading Odell Beckham Jr. to the Browns; in return for their superstar wide receiver, the Giants would acquire safety Jabrill Peppers and Cleveland's 2019 first and third round draft picks. Peppers was a first round choice in 2017, totaling 96 tackles and one interception throughout his 29 games in Cleveland. He's a solid replacement for Landon Collins, whom the Giants just let enter free agency. The aspect of the trade that was confusing for most fans was the fact that New York had extended Beckham's contract last year. The five year, 90-million-dollar deal made him the highest paid receiver in the NFL. Since then, as OBJ has expressed his disappointment with the Giants play. General Manager Dave Gettleman insisted that they "didn't sign Odell to trade him." Now with two first round draft picks, sitting at numbers six and 17 overall, the Giants seem to be entering a rebuilding phase, putting playoff hopes on hold for the time being.
Aside from the loss of Le'Veon Bell, the Steelers have also said goodbye to Antonio Brown; the star receiver will be joining the Raiders for the 2019 season, as Oakland has sent a third and fifth round draft pick over to Pittsburgh. Just days before Brown was shipped to the Raiders it was reported that he would be joining the Buffalo Bills. That trade never happened though, and the former Steeler will be receiving a pay raise from his new team. Since entering the NFL in 2010, the 30-year-old has been a league leader in catches, receiving yards, and touchdown receptions. Those stats are expected to drop-off a bit as Brown leaves veteran signal caller Ben Roethlisberger behind in Pittsburgh. However, Bell appears to be excited about his new home, tweeting "love at first sight" to his new quarterback, Derek Carr.