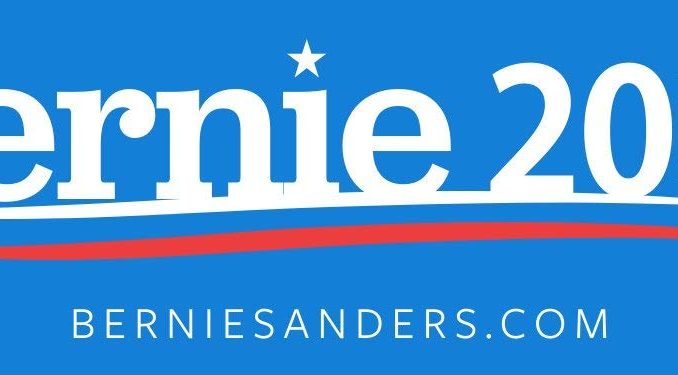 Maggie McCann, Contributing Writer |
On Tuesday, Feb. 19, Independent Vermont Sen. Bernie Sanders announced he would be launching a 2020 presidential campaign. This campaign will be Sanders' second time running for president.
Sanders is running on a campaign that will "lay the groundwork for transforming the economic and political life of this country" and has shown support for ideals that, in the opinion of some, have proven to be radical, such as universal health care and tuition-free public higher education. Many believe that these controversial policies will lose Sanders critical votes in the primary, but the Vermont senator maintains that these once extreme policies have come into the mainstream in the past years. In an interview with CBS's John Dickerson, the senator vowed to win.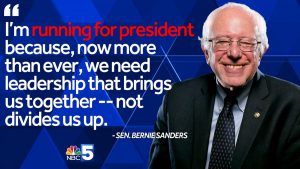 After an ultimately unsuccessful run in 2016, the 77-year-old senator is now entering the most crowded Democratic primary field in U.S. history. Joining high profile candidates including California Sen. Kamala Harris, Hawaii Rep. Tulsi Gabbard, and former Housing and Urban Development Secretary Julián Castro. Some criticize Sanders' insistence on running as an independent, but he defends his decision saying in an interview, "If the Democratic party is going to do well in the future, I think they have to reach out to those independents, including, by the way, a lot of young people, a lot of people of color, and bring them into the Democratic Party. And I think I'm in a good position to do that."
Following Sanders' announcement Tuesday, President Trump's 2020 committee released a statement opposing the Vermont politicians presidential bid, stating, "Bernie Sanders has already won the debate in the Democrat primary, because every candidate is embracing his brand of socialism, but the American people will reject an agenda of sky-high tax rates, government-run health care and coddling dictators like those in Venezuela." Sanders can expect similar opposition from the president's campaign as the primaries progress.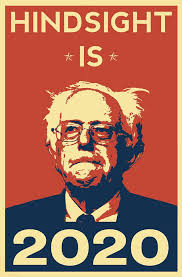 Sanders, however, is already ahead of his competition in terms of donations, accumulating nearly $6 million in the first 24 hours after he announced his 2020 bid. Before Sanders, the standard had been set by Kamala Harris at $1.5 million in 24 hours. Sanders' substantial donation numbers also include donations of individuals who "contributed $600,000 in donations that will recur every month." According to the senator's campaign, there has been a dependable outpour of support for Sanders' potential candidacy.
It is important to note that Sanders' campaign reported the average donation to be $27, indicative of the grassroots support Sanders regularly emphasizes. In his campaign announcement, Sanders explained, "The only way we will win this election and create a government and economy that work for all is with a grassroots movement, the likes of which has never been seen in American history."
Along with his senate campaign money, which can be put to use in his presidential campaign, Sanders will begin his 2020 White House bid with a significant financial advantage. Along with his fellow candidates' support, a 2020 victory for 77-year-old Sanders is remarkably within reach.