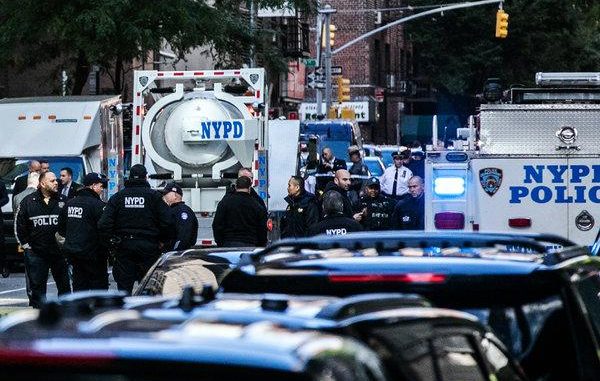 Casey McShea, Staff Writer |
Fourteen packages containing pipe bombs were sent to several prominent figures across the country this week, all of whom have criticized President Donald Trump.
On Friday, October 26, authorities arrested 56-year-old Florida resident Cesar Sayoc in connection with the incidents after a fast-moving investigation in which the authorities were able to pull a fingerprint from one of the bomb packages and collect Sayoc's DNA from two others. Sayoc was previously known to public officials and had been arrested nearly a dozen times in Florida, including a 2002 arrest for making a bomb threat.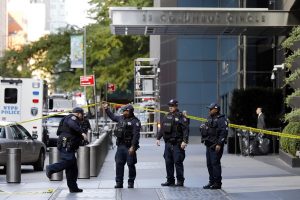 The packages were sent to notable figures such as George Soros, the Clinton family; Barack Obama; the CNN mailroom in New York City; former CIA Director, John Brennan; Florida Representative, Debbie Wasserman Schultz; former Attorney General, Eric H. Holder; California Representative, Maxine Walters; Robert de Niro; Joe Biden; New Jersey Senator, Cory Booker; President Obama's former director of national intelligence, James Clapper; California Senator, Kamala Harris; and Tom Steyer, a major democratic donor. None of the packages detonated.
Steyer, who runs the political advocacy groups NextGen American and Need to Impeach, said, "We're thankful that everyone we work with at NextGen America and Need to Impeach is safe – that's always our first priority, and will continue to be our first priority. We are seeing a systematic attack on our democracy and our rule of law that extends much further than just one isolated terrorist in Florida."
Each package sent by Sayoc included photographs of his intended targets, each marked with a red X, according to the criminal complaint.
Attorney General Jeff Sessions announced that Sayoc had been charged with five federal crimes, including the interstate transportation of an explosive, the illegal mailing of explosives, and making a threat against multiple, both former and current, government officials, making threatening interstate communications, and assault of current or former officials. If convicted of all counts, Sayoc faces up to 48 years behind bars.
When Sayoc was arrested, FBI agents used flash bombs to arrest him and took him into an AutoZone store in Plantation, Florida. Sayoc was seemingly living in a white van adorned with images of President Trump and Vice President Mike Pence as well as a "CNN Sucks" sticker. Investigators suspect Sayoc was making the mail bombs from inside the van. They found soldering equipment, stamps, envelopes, paper, a printer, and powder inside the van.
The devices were each largely similar in design and construction; they each consisted of approximately six inches of PVC pipe, a small clock, a battery, wiring, and energetic material. FBI Director Christopher Wray described the energetic material as "essentially potential explosive and materials that give off heat and energy through a reaction to heat, shock, or friction." The packages were sent in manila envelopes with bubble-wrap interior, each with six American flag Forever stamps on the envelope.
At an event on Friday, October 26, Trump praised law enforcement for apprehending the suspect, saying, "These terrorizing acts are despicable, and they have no place in our country. No place. We must never allow political violence to take root in America. The bottom line is that Americans must unify and show the world that we are united in peace and love and harmony as fellow American citizens."
Earlier in the day, after Friday's bombs were discovered, Trump tweeted, "Republicans are doing so well in early voting, and at the polls, and now this 'Bomb' stuff happens and the momentum greatly slows — news not talking politics. Very unfortunate, what is going on. Republicans, go out and vote!"