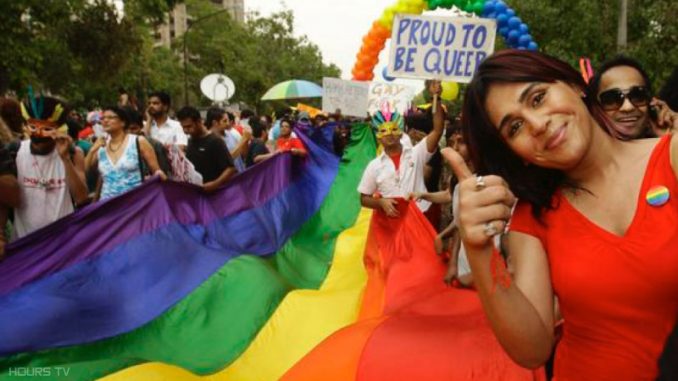 Casey McShea, Staff Writer |
India made history on Thursday, September 6, when its Supreme Court struck down a colonial-era law criminalizing consensual gay sex.
The ruling overturns more than 150 years of anti-LGBTQ legislation. The ruling that previously criminalized gay sex, known as Section 377 of the Indian Penal Code, penalized intercourse "against the order of nature" and was imposed during British rule in 1860. The ruling carried a maximum sentence of life imprisonment. The court has now ruled that discrimination on the basis of sexual orientation is a fundamental violation of human rights.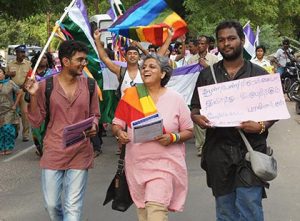 The decision was made by a five-judge bench and headed by India's outgoing Chief Justice Dipak Misra. Judge Indu Malhotra said she believed "history owes an apology" to LGBTQ people for ostracizing them. Justice DY Chandrachud said the state had no right to control the private lives of LGBTQ community members, and that the denial of the right to sexual orientation was as inappropriate as denying the right to privacy, according to CNN.
The court's ruling is a major victory for the Indian LGBTQ community, as well as its activists and supporters after years of struggle. In 2009, the Delhi High Court ruled that the ban on consensual gay sex violated fundamental rights. This decision was quickly overruled by the Supreme Court in 2013, following a petition launched by a loose coalition of Christian, Hindu, and Muslim groups. The issue was revisited in 2016 after anti-section 377 activists submitted a "curative petition," which is a formal request to review an earlier court order perceived as a "miscarriage of justice." This 2018 ruling from the top court is now the final say in the matter. According to some human rights groups, police have used the criminalizing statute to harass and abuse members of the LGBTQ community.
Indian leaders of all religions, as members of a largely conservative nation, have consistently opposed gay sex. Not everyone has been supportive of the court's decision. Subramanian Swamy, a member of India's governing BJP party who is known for making provocative comments, expressed disappointment for the verdict, saying, "It could give rise to an increase in the number of HIV cases." The main oppositional Congress party, however, welcomed the ruling, saying they "hope this is the beginning of a more equal and inclusive society."
When the ruling was announced, campaigners outside the court cheered and some even broke down in tears. Photos shared on Twitter showed people waving rainbow flags, throwing confetti, crying, dancing, and kissing their partners. The ruling, while liberating, does not permit same-sex marriage. This, and broader issues of equality, will be activists' next focus.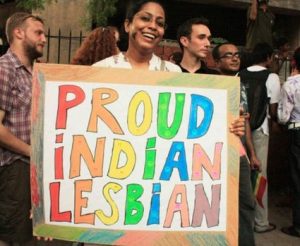 Anjali Gopalan, founder of the Naz Foundation, which has spearheaded the fight against Section 377, told CNN, "The next issue is to start looking at issues of rights. Right now, it's just decriminalizing. The right that every citizen of the country should have access to and should not be taken for granted. Like the right to marry, the right to adopt, the right to inherit. Things that no one questions and that are clearly denied to a certain section of citizens."