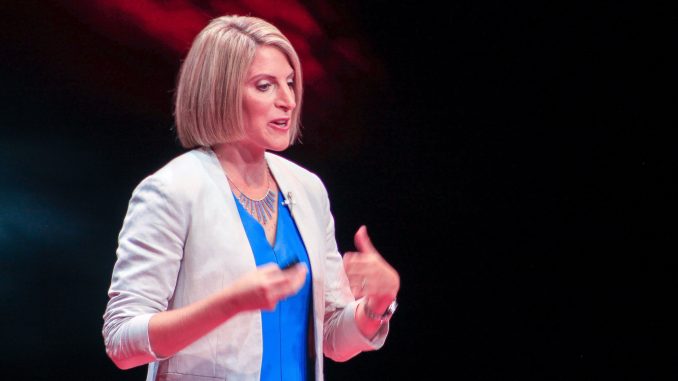 Adam Hadad, Managing Editor|
TED, which stands for Technology, Entertainment, and Design, started their conferences in 1990 under the slogan "ideas worth spreading," and focuses on content related to technology and media, but since have offered speakers on different subject matters relating to culture, science, and academia.
In 2008, TEDx was created. The 'x' stands for independently organized. Using TED's format, local organizers who have obtained their free TED license set up a platform in which speakers can present their ideas to spark deep discussions with the audience all in the comfort of their own community. The difference between them is obviously the level of approach they take, with TED being more global – setting up their annual main conference in Vancouver, British Columbia. But while the main focus is local, TEDx has multiplied itself across the globe.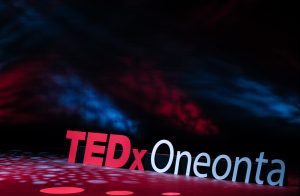 What makes these events great is that the organizers, staff, and speakers don't do it for the money. With no commercials or any other personal agendas, TEDx is there to act as a catalyst for meaningful conversations and intellectual connection. When it is that one speaker who makes it a good 'TED Talk,' you feel as if there are no wasted words. And now they're here in our very own school!
TEDx Oneonta is back on campus, offering the students and people of Oneonta the chance to experience a TED event. TEDx Oneonta began in 2017, presenting seven speakers with a wide range of expertise, from owners of an eating house located in a tiny hamlet of upstate New York, to the executive director of the LEAF Council on Alcohol and Addictions.
This year, sponsored by Hartwick College, SUNY Oneonta, and NYCM Insurance, TEDx Oneonta is back to provide us with many great speakers coming from across the nation to speak on important matters, at our very own Goodrich Theater. The conferences are free of cost to both students of Hartwick and SUCO, and $25 to non-students.
The 2018 speakers consist of:
• Dawn Herscher (Words Wisely) – An award-winning speechwriter, speaker and communications director with 15 years of experience supporting CEO's, C-level executives, and Fortune 500 companies.
• Deborah Koetzle (What works? Addressing Crime and Drug use Through Community-Based Interventions) – An Associate Professor and the Executive Officer of the Doctoral Program in Criminal Justice at John Jay College of Criminal Justice/The Graduate Center, CUNY and a fellow with the University of Cincinnati Corrections Institute.
• Lauren Parsons (Snack on Exercise) – An award-winning Well-being Specialist, with 18 years' experience in health and wellbeing. A sought-after keynote speaker and thought leader who helps people and organizations boost their health, energy, and productivity.
• Ricardo Sierra (Saving our iGeneration kids from Nature Deficit Disorder) – Founded the Hawk Circle Wilderness Education Summer Camp, then formed the nonprofit Earth Mentoring Institute to give children and teens the benefit of a deep connection to nature.
• Maja Kazazic (Genocide and Happiness: The Power of You) – An internationally recognized motivational speaker, who has taken lessons from her tragic upbringing and parlayed them into a vision and passion for providing solutions and insights.
• Laverne Berry & Steve Miller (How to Effect Change with A Couple of Friends) – They both have worked as volunteer Voter Protection lawyers in each of the three presidential elections. Berry is an entertainment attorney representing independent film and TV creators, distribution companies, authors, and media companies.
"TED is a nonprofit organization founded in 1984 as a conference where leaders of Technology, Entertainment and Design come together to share ideas worth spreading.  The organization has grown rapidly in the last fifteen years and TED speakers bring a wide array of expertise to the TED stage.  The global TED community welcomes people from every culture and background who seek a deeper understanding of the world and believe that the power of ideas can change attitudes, lives and the world."  Taken from connect.oneonta.edu/event.