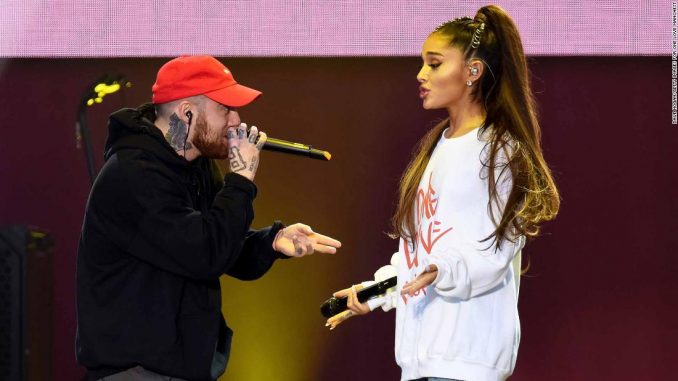 Katie Hebert, Staff Writer |
On September 7, hip-hop artist Mac Miller passed away from an apparent overdose. While fans are mourning his death and remembering hits from the 2009 era such as "Donald Trump" and "Kool-Aid and Frozen Pizza," as well as recognizing his contributions to music–others are blaming his ex-girlfriend, Ariana Grande, for his death.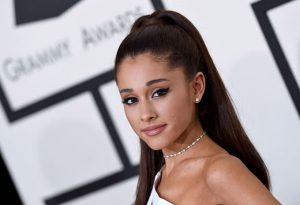 The two started dating after a Twitter exchange around Thanksgiving in 2012, which lead to multiple duets. After Miller and Grande split, Grande began a relationship with comedian Pete Davidson, and they were engaged shortly afterwards. After the breakup between Grande and Miller went public, Grande posted on social media: "This is one of my best friends in the whole world and favorite people on the planet. I respect and adore him endlessly and am grateful to have him in my life in any form, at all times regardless of how our relationship changes or what the universe holds for each of us."
When fans took to social media to shame Grande for her breakup with Miller, she tweeted, "How absurd you minimize female self-respect and self-worth by saying someone should stay in a toxic relationship because he wrote an album about them."
Grande also noted that the entire album was actually not about her. "I am not a babysitter or a mother and no woman should feel that they need to be," Grande wrote. "I have cared for him and tried to support his sobriety & prayed for his balance for years (and always will of course) but shaming/blaming women for a man's inability to keep his s**t together is a very major problem. Let's please stop doing that. Of course I didn't share how hard or scary it was while it was happening but it was. I will continue to pray from the bottom of my heart that he figures it all out and that any other woman in this position does as well."
After word of Miller's death went public, people took to social media to blame Grande for his death. She disabled comments on her Instagram account, posting a photo of Miller with no caption after his death. Twitter user @MaddySkye wrote: "Just noticed Ariana Grande disabled comments on her Instagram account after a barrage of Mac Miller-related comments. Recognize the true problem here, rather than using someone else as a scapegoat & continuing the cycle. All so sad & nauseating." A number of fans of both Grande and Miller defended Grande and angled the story toward the real issues: mental illness and addiction.
A few days later, Grande posted a video of what looked like Miller and her on a date while they were together, with the caption reading: "I adored you from the day I met you when I was nineteen and I always will. I can't believe you aren't here anymore. I really can't wrap my head around it. We talked about this. So many times. I'm so mad, I'm so sad I don't know what to do. You were my dearest friend. For so long. Above anything else. I'm so sorry I couldn't fix or take your pain away. I really wanted to. The kindest, sweetest soul with demons he never deserved. I hope you're okay now. Rest."
In May 2017, Grande was performing at the Manchester Arena when a bombing occurred at the stadium. After being blamed for that to an extent, she held a benefit concert to help the families of those lost. After being recently blamed for Miller's death, it was rumored that Grande was hospitalized for anxiety related illnesses, but nothing was confirmed.
Mac Miller, born Malcolm James McCormick, was open about his addiction for many years, once saying in an interview, "I was not happy and I was on lean very heavy. I was so f**ked up all the time, it was bad. My friends couldn't even look at me the same. I was lost." Reports say that Miller was dead hours before his body was discovered. The day before, he took to Twitter to say, "I just want to go on tour."
If you or someone you know is suffering from addiction, please find support and help.
SUNY Oneonta Counseling Center: 607-436-3368
Crisis Line at Bassett Hospital: 877-369-6699
Hopeline: 877-235-4525
Mobile Crisis Assessment Team: (877)-369-6699
supportingsobriety.org/