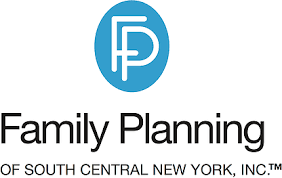 Hanna Da'Mes, Staff Writer |
On March 14 at 7:00 p.m., Emily Phelps, Assistant Director of Student Life and Leadership in the Gender and Sexuality Resource Center (GSRC), hosted a community educator from Family Planning to discuss the fundamentals of contraception. Christy Harasimowicz from Family Planning is a SUNY Oneonta alum. After graduation, she incorporated her passion for helping others by becoming a Community Educator, presenting on contraception, sexually-transmitted diseases (STDs), as well as other information pertaining to sexual health and wellness for both grade school and junior and senior high school students.
Family Planning, located at 37 Dietz Street, is a clinic that provides STD and pregnancy testing, abortion referrals, Human Papillomavirus (HPV) vaccines, free condoms and dental dams: there are Plan B capsules available for only $15, which according to Harasimowicz is much lower than the typical rate at about $40-$60. The clinic assures patients that they will not turn anyone away based on financial capability.
Harasimowicz stressed the flexibility and willingness of the organization to work with all clientele to find a solution that works for them, as their most important goal is to ensure the community is safe and healthy. The location of this clinic is very convenient for college students attending SUNY Oneonta because of its close proximity to campus.
In junior high schools, Harasimowicz mainly covers smart decision making when it comes to relationships, dipping slightly into sexual health but nothing too explicit. In high schools, she delves a little deeper into the "nitty gritty" facts of topics such as relationships, safe sex, pregnancy, sexually transmitted infections (STIs), and more.
A student in attendance asked an important question about using the birth control pill. She said that she had been on the pill for menstrual regulation, but would forget to take it every day so eventually just stopped using it altogether. As the other forms of birth control did not involve daily attention, the student asked if they would be just as effective for regulating menstruation. Harasimowicz replied in short that the other forms would work just as well; they are under the "hormonal" category. An intrauterine device (IUD), implant, or patch will affect the body the same as the pill.
It was an interesting realization that this piece of information, along with others, is not very well known. It was only the start of what we would come to find was a long list of misconceptions and a blatant lack of knowledge about sexual health.
Harasimowicz then went over the methods of birth control and STD prevention that people use, which were divided into different categories: "behavioral," "hormonal," and "barriers." She then went through all her examples of different birth control methods, which included pills, IUDs, shots, internal and external condoms, diaphragms, implants, spermicide, and patches. She then explained the effectiveness of each.
Harasimowicz was actively gender-inclusive by saying "a person with a vagina/penis/ovaries/etc." as opposed to assuming that only women can get pregnant, or only men can use external condoms. The social awareness was refreshing because most health education curriculums focus on the rigid gender binary.
Christy Harasimowicz will return to SUNY Oneonta's campus with a series of health-related sessions, which the GSRC will continue to host. Be sure to like SUNY Oneonta's GSRC Facebook page to find out more about events @sunyoneontagsrc. For more information on the Family Planning clinic visit: fpscny.org