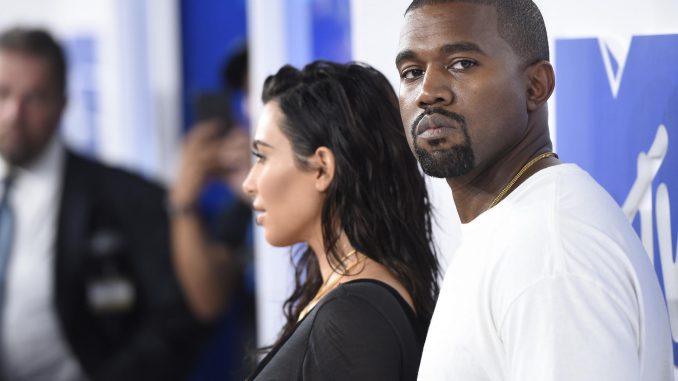 Chrystal Savage, Staff Writer | 
Kim Kardashian, television personality and entrepreneur, 37, and her husband, rapper Kanye West, 40, welcomed their third child, delivered via anonymous surrogate on January 15, 2018.
The couple announced the arrival of their daughter Chicago West, 7 lbs. 6 oz, in a blog post on kimkardashianwest.com writing, "Kanye and I are happy to announce the arrival of our healthy, beautiful baby girl… We are incredibly grateful to our surrogate who made our dreams come true… and to our wonderful doctors and nurses for their special care."
Chicago is the fifth member of the West family, preceded by older siblings, North, 4, and Saint, 2. Both North and Saint West were carried and birthed by Kim in June 2013 and December 2015, respectively. The couple struggled a great deal with the prenatal period, including issues ranging from conception to delivery.
In hopes of continuing to expand their family further, the Wests turned to the option of surrogacy. After a lengthy process of candidate interviews, they finally settled on a viable option in early 2017. The surrogate is still yet to be named and likely won't ever be, according to a report published by People Magazine on January 24. In the report, a source close to the couple confirms that, "[Kim is] so happy with the whole process and thrilled with the surrogate… Even before Chicago was born, Kim was [considering] asking the surrogate to carry her next baby."
The widespread speculation that Kylie Jenner, 19, Kim Kardashian's younger half sister, was the surrogate for Chicago has gone unconfirmed. Kylie Jenner's rumored pregnancy with American rapper Travis Scott also remains unacknowledged. Although sources supposedly close to the couple confirm that the pair is due in February, reports by Newsweek confirm that Kim's surrogate is married, which would rule Kylie out. It was stated that Kanye was, "bonding with the surrogate's husband in the delivery room."
Kylie is not the only Kardashian-Jenner sister rumored to be expecting: older sister Khloe Kardashian, 33, confirmed her pregnancy with Tristan Thompson, Cleveland Cavaliers' Forward, 26, via instagram in December, 2017. Kardashian wrote, "My greatest dream realized… Tristan… Thank you for making me a MOMMY!!!"
This comes after a seven year marriage to retired NBA Player Lamar Odom, in which the couple reportedly struggled conceiving. Khloe recently confirmed that the infertility allegations that were presented to the public and to her then-husband were a result of a personal hesitancy to start a family with a substance abusing partner.
Initially, Odom was publicly supportive of his ex-wife's pregnancy saying, "I'm happy for her… She took care of me. She'll be a good mother." However, he later stated, "I still got my shawty's name still on me, her initials still on me. But for no reason. You know what I'm saying? I understand when it's over, it's over. When she was with her second or third NBA ball player, I could see that."
Odom was not the only Kardashian-Jenner ex to assert foul play. Kylie's ex, rapper Tyga, accused, "… nah [that's] my kid," following the initial breaking news in September, 2017, after a nearly four-year relationship. The statement was quickly retracted.
Tyga is already the father to King Cairo Stevenson, 5, born to model Blac Chyna, who is involved in transgressions of her own. In November, 2016, Chyna welcomed her second child into the world fathered by Rob Kardashian Jr., television personality and businessman, and Kylie Jenner's older half brother. The couple, previously engaged, are recently involved in various legal disputes including custody of their daughter Dream, accusations of domestic abuse (which were dropped upon a settlement of $20,000 USD a month in child support), sabotage, and defamation. The couple is reportedly actively working to reconcile for their daughter.
Despite everything, Kris Kardashian-Jenner, television personality and manager, 62, is celebrating her six grandchildren. Chicago becomes the addition to Dream Kardashian (Daughter of Rob Kardashian and Blac Chyna), 1, Saint, 2, and North West, 4 (Son and daughter of Kim Kardashian and Kanye West), Reign, 3, Penelope, 5, and Mason Disick, 8 (Daughters and son of Kourtney Kardashian and Scott Disick). The Kardashian-Jenner franchise is anticipated to continue growing, as is their family.