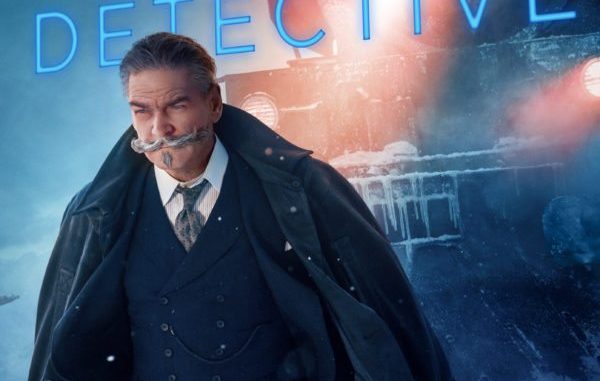 Tom Capone | Film Reviewer
Kenneth Branagh directs and stars in the most recent adaptation of the Agatha Christie novel, "Murder on The Orient Express." Unfortunately, this new adaptation does not bring anything new to the table to warrant a remake.
The film features a fantastic cast that had the potential to make this the best adaption of the classic Christie novel. But the cast functions exclusively as support for Branagh's character, Hercule Poirot. Branagh steals the film in no small part due to his impressive mustache, which should be given its own award.
Poirot is the only truly developed aspect of this film as even the plot is half-baked and lazily orchestrated. The audience is entirely reliant on Poirot for plot details. There is no way for a viewer to piece together the mystery on their own. The film offers no hints as to which characters are more morally suspect than others. The mystery unravels only at Poirot's pace.
This is a pity because the potential for nuanced and clever acting is certainly present. The film features a litany of talent, consisting of Daisy Ridley, Judy Dench, William Dafoe, Josh Gad, Penelope Cruz, Olivia Colman, Leslie Odom Jr., Manuel Garcia Rulfo, Michelle Pfeiffer, Marwan Kenzari, Lucy Boynton, Derek Jacobi, Sergei Poulnin as well as Johnny Depp. This cast could have been the greatest ensemble ever put together, but none of them are given enough screen time to showcase their talents.
The film feels like it assumes the audience knows the ending and and drags along as if to complete some sort of formality. This ultimately hinders the film since it makes no attempt at developing a mysterious or suspenseful atmosphere. With no bait for the audience it becomes easy to question why a new adaptation was made.
It does not seem to want to be a mystery film, and it does not seem to want to embrace the best parts of Christie's classic novel, which again leaves one to wonder why they chose to do "Murder on The Orient Express."
The film is ultimately unnecessary and is nothing more than an enjoyable watch that is not worth a second watch, mainly due to the lack of a developed plot. Since one cannot put together clues the first time, there is no reason to go back to watch it again to find other clues that you missed the first time.
"Murder on The Orient Express" is not one of the worst films of the year, mainly because of Branagh's performance in the film, but it is also nowhere near one of the best films of the year. It is only worth seeing in theaters if you have a movie pass and need a movie to go and see, or if it is on Netflix and you have a night to kill. If you want to see it do not pay more than a matinee price. The film is a six and a half out of ten.