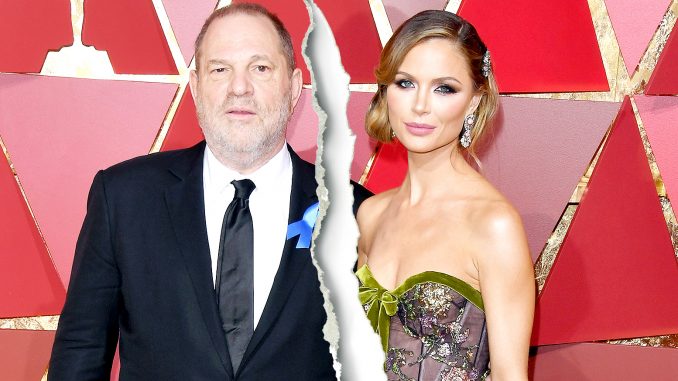 Julia Mirsky, Contributing Writer |
Harvey Weinstein was a Hollywood God. According to Quartz' analysis of Academy Awards' speeches from 1993 to 2016, both God and Weinstein were personally thanked or praised by name at least 34 times each. But times have changed.
On October 5, the New York Times revealed allegations against the distinguished film producer. Since the original publication of allegations, over 50 women have now accused Weinstein of sexual harassment and assault. Included on that list are well-known actresses, writers, models, former employees of the Weinstein Company, and more.
A reoccurring pattern identified in the allegations is that Weinstein would regularly invite women to hotels for "business meetings," where he would then make unwelcomed, inappropriate advances. This pattern suggests that Weinstein may have used his influential position in Hollywood to his advantage in harassing these women.
The alleged assaults have taken place over the course of decades and will have an everlasting impact on Weinstein's career and legacy. His downfall was unexcepted, but swift.
Weinstein was fired from The Weinstein Company, a company he co-founded with his brother, Bob Weinstein. He was expelled from the Academy of Motion Pictures Arts and Sciences with two-thirds of the Academy's 54 governors voting for the expulsion. Numerous prominent figures and former coworkers of Weinstein have chimed in on the situation, such as politicians Hillary Clinton and Barack Obama, Hollywood stars Meryl Streep and Woody Allen, as well as fashion designer and longtime friend of Weinstein, Donna Karan.
Obama said that, "Any man who demeans and degrades women in such fashion needs to be condemned and held accountable, regardless of wealth or status. We should celebrate the courage of women who have come forward to tell these painful stories. And we all need to build a culture – including by empowering our girls and teaching our boys decency and respect – so we can make such behavior less prevalent in the future."
Allen initially appeared to have sympathy for Weinstein, stating that the situation is "tragic for the poor women that were involved, [and that it is] sad for Harvey that his life is so messed up."
Allen elaborated: "You also don't want it to lead to a witch hunt atmosphere, a Salem atmosphere, where every guy in an office who winks at a woman is suddenly having to call a lawyer to defend himself. That's not right either."
Situations of sexual assault are often met with hesitation by those who fear false accusations, as Allen appeared to minimize or doubt the seriousness of the issue at large. However, according to a study of 2,059 U.S. cases of sexual assault, false reports are at a rate of 7 percent.
Allen later tried to reword his sentiment, claiming that it had been misunderstood. Allen himself has faced allegations of sexual abuse by his adopted daughter Dylan Farrow.
Just five days after the initial allegations were released, Weinstein's wife Georgina Chapman announced she was leaving him.
In a statement to People, Chapman said, "My heart breaks for all the women who have suffered tremendous pain because of these unforgivable actions."
Although sexual assault is currently a headlining topic in Hollywood, this issue does not get as much coverage nor passionate public protest when involving cases with everyday people.
According to the Rape, Abuse, and Incest National Network, an American is sexually assaulted every 98 seconds. Reports of sexual assault come from a variety of work industries; however, many of these instances have a commonality. Often, men in positions of power perpetuate sexual harassment. Having a public image allows one to impress on others a certain charm and familiarity. This gives them an advantage to get away with criminal offenses, because the accusers will not likely be believed, dissuading the victims from risking coming forward to begin with.
The Los Angeles Police Department has recently opened an investigation into Weinstein for an alleged 2013 sexual assault and rape. According to the Los Angeles Times, the victim said that Weinstein "forcibly raped" her in her hotel, after the 8th annual Los Angeles Italia Film, Fashion, and Art Fest.
According to Reuters, The New York Police Department said last week that, in 2004, there was an investigation into Weinstein in response to an allegation of sexual assault.
TMZ reported that Weinstein spent a week at a rehab in Europe for sex addiction. Dr. Mark Griffiths, Professor of Behavioral Addiction, spoke to The Sun Online about Weinstein's possible diagnosis and his motives for seeking counseling.
According to Griffiths, "In my view, high profile celebrities use 'sex addiction' as an excuse for being sexually unfaithful to their partners (e.g., Tiger Woods, Michael Douglas, David Duchovny, Russell Brand). Harvey Weinstein appears to fall into this group. Saying that you have a sex addiction is used to justify the individual's serial infidelity. This is what we psychologists refer to as a 'functional attribution.'"
A representative for Weinstein directly responded to the most recent allegation by Lupita Nyong'o, stating that Weinstein "has a different recollection of the events." Weinstein has made no direct response to the dozens of other allegations against him. Weinstein has apologized for his behavior, but he has refrained from regarding said behavior as unwelcome and nonconsensual.