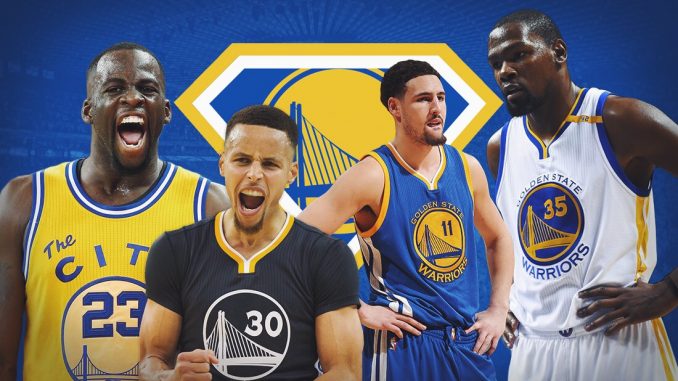 Wyatt Cushman, Staff Writer |
There's a new trend in the NBA in which a few of the best players get together on one team so that they can dominate the other, inferior teams. This sounds like a pretty good idea, right? The goal of any player is to win a championship every year, so why not make it a little easier by teaming up with other guys who make the All-Star game year after year to make a "super-team"? While this may seem like it makes sense, this idea of a "super-team" is awful for the NBA.
With the new season upon us, everyone is pretty sure that they know who is going to win the NBA Finals, and they are pretty sure they know who that team will play in the championship round. Who wants to watch a sport when they know which team is going to win every season? Nobody does. Part of sports culture is the opportunity to advocate for your team, to have an interesting two-sided debate with contending statistics, and to smack talk throughout the suspenseful highs and lows of a game. But with the predictability that super-teams create, the NBA is becoming boring.
For the last three years, we have seen the same two teams play in the NBA Finals against one another. The Golden State Warriors and the Cleveland Cavaliers are two teams that are just a step ahead of everyone else in the league. The best players in the world are on these teams. Others just don't stand a chance.
The Warriors epitomize the super-team, having four All-Stars and two former MVPs on their team. These players may not have all chosen to go to Golden State together – with three of these four players having been drafted by the organization – but two seasons ago, the Warriors won 73 games, breaking a record for most wins in a regular season. That team did not win a championship but they were one of the most dominating teams in NBA history.
The next offseason, the Warriors gained their fourth All-Star, Kevin Durant, who is arguably one of the best players in the entire world. The most dominant team in the NBA got one of the most dominant players. He joined the team that had eliminated him in the playoffs the season before. Whatever happened to wanting to get revenge on someone? What happened to having that competitive fire and hating the team that beat you? The Warriors were already the favorite to win a championship before Durant, but now that they have him, a championship is almost inevitable year after year if they play to their potential.
The Warriors may fit the "super-team" model better than any team in the league, but the Cleveland Cavaliers are another team that has just stockpiled their roster, leaving other teams hopeless in the Eastern Conference. The Cavs have the best player of this generation in LeBron James. James seems to be getting better with age, and much like the Warriors, the Cavs have a lot of pieces around him, including two All-Stars from a season ago. Plus, this team just added Dwayne Wade, who is a sly veteran any team would love to have. But the point is that the Cavs have far and away the best team in the Eastern Conference. No other team even has a chance. That isn't something that people want to watch. It's great if you're a fan of this team, but the balance of power is leaning too far to one side.
There is also a brand new super-team that we are going to see this season. The Oklahoma City Thunder have three All-Stars on their roster now. Russell Westbrook has been in OKC his entire career and now has two new running mates in Paul George and Carmelo Anthony. So a few of the teams that had at least one really good player on their team now have none, and yet another team has multiple All-Stars. I guess players have to try and team up if they're going to compete with Golden State or Cleveland, but the league would still be better if all of these star players were distributed amongst more teams.
Even Michael Jordan, one of the game's best players ever, thinks that this NBA is terrible.
In a recent interview with Cigar Aficionado, Jordan said, "I think it's going to hurt the overall aspect of the league from a competitive standpoint. You're going to have one or two teams that are going to be great, and another 28 teams that are going to be garbage. Or they're going to have a tough time surviving in the business environment."
Jordan was right. Games just aren't going to be competitive. These super-teams will win night after night, or they'll just take a night off and not play terribly hard because they know they can afford to do that. They can make up for a little slack in later games. We might as well just cancel the rest of the season and put the Warriors and Cavaliers in the NBA Finals to let them battle it out right now. It's bound to happen in June after the season has played out anyways. We should just save everyone the trouble and prevent any serious injuries from happening.
Obviously, the season isn't going to be cancelled and we're not just going to send two teams to the Finals right away, but people aren't going to watch as much of these regular season games if they are going to be blowouts. People are going to stop tuning in on their televisions, they're going to stop buying tickets to games, and the overall popularity of the NBA is going to decrease. Even if these super-teams are going to hurt the NBA, we're going to see them for a long time. There are no rules that say this can't happen, and these teams aren't going to split up if they are winning. We may just have to deal with the fact that there will be complete dominance by a few teams year after year, even if one of those teams isn't the one we root for.