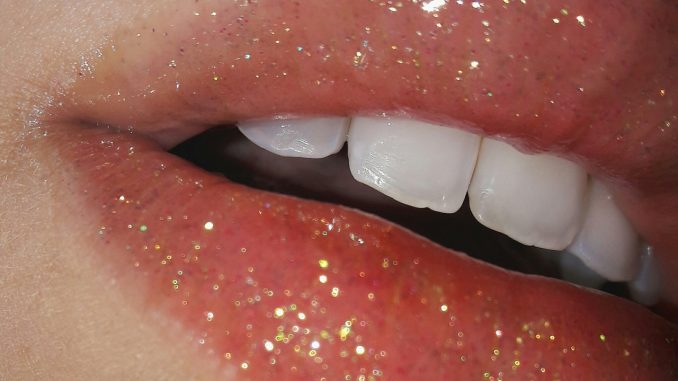 Michelle Barbero, Staff Writer |
Glitter is making a comeback in the fashion world. From appearing on articles of clothing to being worn in hair and makeup, this shimmering accessory is here to stay. Sequins will also be making an appearance this fall.
According to InStyle's article, "This Fall's Major Fashion Trend Is All About the Sparkle," bedazzled denim skirts and sequined evening bags are popular ways in which people are embracing this upcoming trend.
"Pair your favorite glitzy piece with a classic navy trouser or a button-down blouse to really nail the look," said InStyle writer Alexis Parente.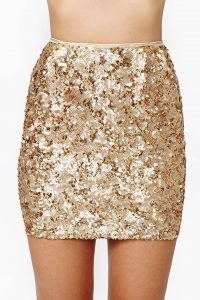 The Coach Spring 2018 show even featured Basketball City, a New York City location, literally covered in glitter.
"Guest Emma Roberts was seen reaching down and swiping up a handful of glitter from the floor before the show began," reported Vanity Fair's Josh Duboff.
The glitter trend does not stop at clothing and accessories. There has been an increase in the use of glitter in the beauty world as well. Vouge's article, "Spring/Summer 2017 Beauty Trends," pointed out that shimmer was an important part of Paris Fashion week.
It was explained that "dramatic glitter lips were on show at Fendi and DKNY, glitter shape on model's face at Giamba and glitter eyeshadow at Marc Jacobs."
Glitter lips and eyeshadows have become more prominent in the beauty world since. At Coachella 2017, it was observed that celebrities embraced the comeback of glitter. DJ Hannah Brohfman wore star-shaped sequins around her eyes, and James Chares accented his eyes with golden glitter tears.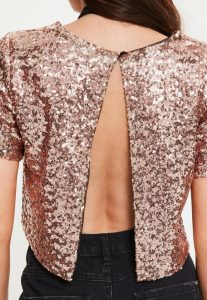 In addition to glitter making an appearance in the makeup world, it has been seen being incorporated into hairstyles as well. From creating glitter highlights, to using hair glitter dust to tinsel hair extensions, the trend has grown drastically. Glitter roots is a hairstyle that has become popular not only in the party scene, but on Instagram as well. This hairstyle consists of one applying glitter dust to the roots of one's hair. Some people even use regular body glitter to achieve this.
Cosmopolitan writer, Carly Cardellino, pointed out in her article, "Everyone is going Crazy for Glitter Roots," that "jazzed-up roots have been a hot topic."
There is actually a scienctific explanation behind why people possess such an admiration of glittery objects. Scientists have come to believe that people's love for shimmer may actually stem from their need for water. According to the Daily Mail article, "My Precious: Scientists Discover Why We Are Attracted to Shiny Objects- and Say the Key is Our Inbuilt Desire for Water," Belgian researchers have tested this theory.
"During the research, the team found the fact [that] we see shiny objects as 'pretty' was not the cause of our fascination with objects," wrote Mark Prigg. It is very interesting that as humans we are naturally drawn to glitter partly because it reminds us of the shimmering surface of water.
When shopping for your fall 2017 wardrobe, don't forget to throw in some glitter and to experiment with a few of these glitter-inspired beauty trends.