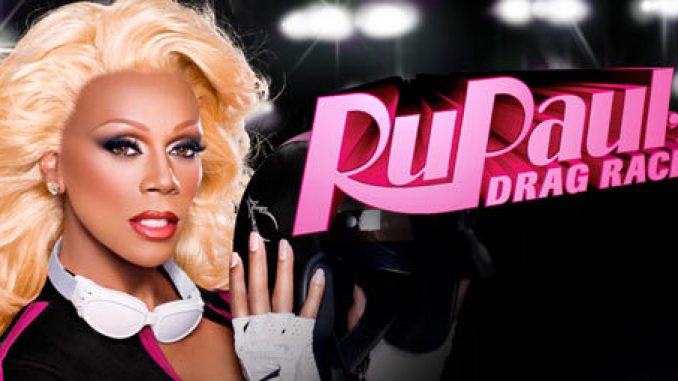 Alexandria La Flair, Staff Writer |
Victoria Walsh, Photographer |
On Monday, April 10, Shangela, the world-renowned drag queen from seasons two and three of "Rupaul's Drag Race," came to SUNY Oneonta as a part of Pride Month.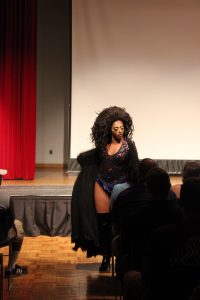 A drag queen is a man who dresses as a woman, typically for entertainment purposes. Oftentimes the act, clothing, and make up are exaggerated in order to dramatize stereotypes of how women should act and look.
As an avid fan of "Drag Race" and frequent attendent of countless drag shows, I asked students beforehand why exactly they came to this show. Some came for class credit, some were also fans of Shangela and "Drag Race," and some were just curious because they had never been to a drag show.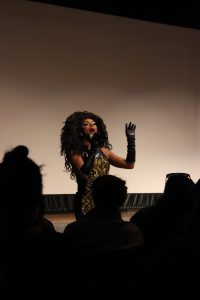 She opened the show by performing her hit song "Werqin' Girl (Professional)" and by covering some of Rupaul's songs. She sang and danced on the stage and through the aisle. The crowd roared and cheered as she flung herself into the famous death drop, which is a controlled drop to the ground in which the performer lands on their back. In the middle of her show, she took the audience through her life journey, detailing how she went from small town Texan D.J. Pierce to Queen Shangela Laquifa Wadley, who's traveled to every continent except Antarctica! In these inspirational stories, she explained the experiences she dealt with growing up as she was figuring out what she wanted to do as an adult, learning to get on with the show, and finding acceptance.
Additionally, she hosted a brief "best runway walk" competition using students in the crowd, which the only male contestant won. She also took questions from the audience,  keeping her answers light and comedic.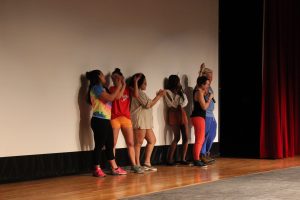 Her closing performance was a roughly eight minute Beyonce lip-sync compilation full of dancing, different outfits, and engagement with the crowd.
The greatest part was definitely the meet-and-greet after the show. Shangela happily took pictures with fans and recorded them on her Snapchat while giving compliments and thanks.
There was no need to ask what people thought of the show given over half of the audience lined up for the meet and greet! Smiles filled the room, and after some discussion, everyone was thrilled they came and shared in the experience.