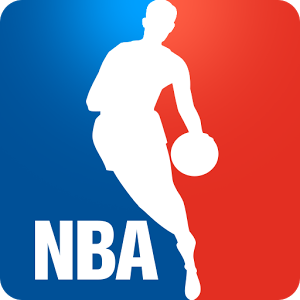 Derek Dimino, Staff Writer |
The 2016-17 NBA season has been remarkable, to say the least. It has been filled with outstanding plays by one of a kind players in situations most people can only dream about as a kid. Quickly approaching the playoffs, there is a deep race for the sought-after NBA MVP honor that will be awarded to one worthy player.
On June 26, certain sportswriters and broadcasters will come together to cast their votes for the NBA's most valuable player. For those who will be voting, they will have a lot of freedom to choose a candidate. Their decision can be based off of which player they believe to be vital to their respective team's success, the best player in the entire NBA, or even the player who carries their team the most during the playoffs ­— it is entirely at the voters discretion.
This year, the battle for MVP is led by Russell Westbrook and James Harden. Each has done plenty to solidify themselves at the top of many analysts lists, and they are almost equally likely to win. Averaging a triple-double this season, Russell Westbrook is the slight favorite to win in most fans eyes. Less than a year removed from Kevin Durant's departure from Oklahoma City, and Westbrook has not only carried the Thunder to playoff contention, but has also reached historic feats while succesfully doing so.
Just this past Sunday, Westbrook surpassed Oscar Robinson's 55-year old record with his 42nd triple-double this season. From the opening whistle to the closing buzzer, Westbrook has lit the court on fire accounting 31.9 points (first in NBA) and 10.4 assists (third in NBA) per game, while leading Point Guards in rebounds with 10.7 (11th in NBA) per game. Contributing to his impressive season averages, Westbrook went on a bunch of multi-game, high-scoring streaks. In November, he went seven games in a row, amassing more than 30 points a game. By the beginning of March, he was further impressing analysts and fans alike with a four-game streak in which he scored more than 40 points in each of those games.
Though James Harden has not achieved the historic accomplishments that Westbrook has this season, Harden's stats are nothing to scoff at. He currently leads the league with 11.2 assists per game and is only second to Westbrook in points per game with 29.3. Though Harden doesn't have the presence that Westbrook has on the boards, he is still second in the league amongst point guards with 8.1 rebounds.
With little certainty as to whom the panel is leaning towards amongst the two candidates, the race is entirely up for grabs. Historically, MVP voters tend to like players who are not only on winning teams, but on high-caliber teams. Though Westbrook and Harden have the most convincing resumés for the MVP, their records may prove to be a problem.
In the history of the NBA, only three players have won the MVP while on a team with less than 55 wins. With only one game left to play, Harden at 54-37 could fall short of that bench mark. Westbrook at 46-34 will not even come close to hitting the 55-win "cut-off." Given the past indications of who will win, the race may open up to more familiar faces.
Nipping at the heels of Westbrook and Harden, Kawhi Leonard is the next closest player to be considered for the MVP. Leonard and the Spurs are 61-19 this season with two games left to play before the playoffs. Though Leonard is in the middle of the pack amongst MVP candidates in points, assists, and rebounds, his team looks like a well-oiled machine under direction from Head Coach Gregg Popovich.
With only one player in NBA history to have won the MVP while playing less than 75 games, Leonard may have a little difficulty reeling in the award. With 72 games played thus far, Leonard will need to put on one heck of a performance during the playoffs to distinguish himself as the sole-deserving player of the award. While the cavaliers are still only sitting at 51-30, LeBron James is a worthy recipient of the MVP award any year. Depending on what the panel bases their vote off of, James could easily be squeezed into the MVP conversation. Sure, his season wasn't as memorable as Westbrook's or Harden's was. James didn't put up the stats that either of them did, nor did he contribute to his team's victories as much as either of them did due to the Cavaliers strong supporting staff, regardless of the injuries they underwent.
Nonetheless, James is probably the best player of the last decade and arguably one of the best of all-time. If James were traded to another team, his new team would become an immediate championship contender. No other player in the NBA can affect the success of a team more than James can.
Much will still be taken into account before the MVP panelists are asked to cast their vote in another two months, including the players' success in the Playoffs. Depending on the players' performances in the post-season, the MVP trophy may still be far from won. Even with the legendary season Westbrook is having, if he loses in the first round, will his regular-season heroics be overshadowed and shatter his MVP hopes?