Ashley Parent, Arts Editor
The year 2016 has been a killer year for Hollywood and the film industry. Blockbuster after blockbuster has hit the big screen, from animated children's flicks that will remain classics for years to come (Finding Dory, Zootopia) to films in the fantasy realm (Star Trek Beyond, Captain America: Civil War). The past decade itself has been action-packed with at least one smash per year coming from the Marvel Studios camp. Such stories bringing beloved comic book characters to life never seem to be off any moviegoer's mental radar, and Marvel hit a home run yet again with their latest superhero blockbuster, Doctor Strange.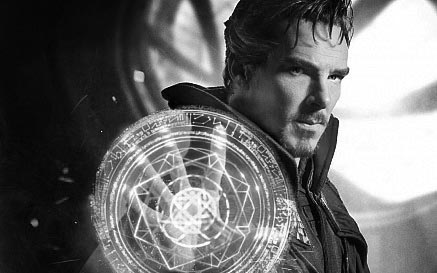 This movie centers around Stephen Strange (Benedict Cumberbatch), a self-absorbed surgeon who finds himself in a new career after a debilitating accident that ruins his hands. When he fails to find a cure to his mangled hands in modern medicine, he sets out to Kathmandu, Nepal in search of the same elixir that made a paraplegic walk again. His destination is Kamar-Taj, where he encounters the Ancient One (Tilda Swinton), a sorceress with the power to manipulate the dimensions, among other qualities. The Ancient One agrees to mentor Strange and bring out the magic within him, despite his extreme arrogance, which she had seen in former pupil-turned-villain, Kaecilius.
Strange's character is one moviegoers have been introduced to before within the Marvel Cinematic Universe (MCU). He's essentially a cross between Bruce Banner (The Hulk) and Tony Stark (Iron Man); due to reasons beyond his control, he may no longer practice medicine, and he's an overly intelligent, wealthy egomaniac with girl problems. The Ancient One is another recycled character, resembling Yoda as a stoic coach of sorts with many mystical secrets from the past. Doctor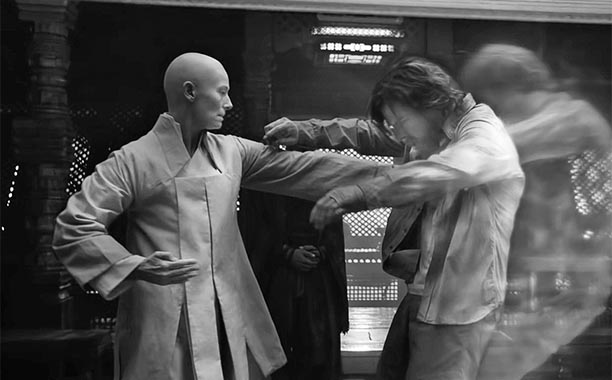 Strange is yet another Marvel installment with a helpless female love interest (Christine Palmer, played by Rachel McAdams), who forgives Strange of his transgressions and assists him in his time of need despite his selfish actions towards her.
Moviegoers might also be disappointed with the film's theme, salvaged from elsewhere in the MCU: Strange must find himself before becoming a hero, despite his greatest strengths being his major pitfalls. This journey of self-discovery is the main sequence for most Marvel origin stories, and though the action within the exposition, climax, and resolution differ on basis of technicalities, the films all tell the same tale.
But this tried-and-true formula for movies inspired by the work of comic-book writer Stan Lee reels both old and new fans into the MCU flick after flick. And the film was in no way a flop; despite its shortcomings, Doctor Strange is Marvel's greatest visual achievement thus far. Scott Derrickson, the film's director and member of the writing team, brought Steve Ditko's trippy art from the comic to life by completely turning the universe upside down, including the streets of London, New York, and Hong Kong. Film critic Chris Klimek compared this CGI illusion in his review of the film for NPR to what happens when you fiddle with a Rubik's Cube, going on to say that it's worth it to shell out the extra dollars and see Doctor Strange in 3D.
For people who hit the movies to satisfy their need to escape from the real world, Doctor Strange is highly recommended. It would captivate those familiar with Stan Lee's comic books as well as those interested in action and suspense films. Oddly enough, Doctor Strange was the first of two movies about sorcery to hit the big screen this November, with the highly-anticipated Harry Potter spin-off Fantastic Beasts and Where To Find Them gracing cinemas nationwide on November 18. In its first weekend, Doctor Strange made $85 million in the United States and Canada alone, more than other single-character origin films in the MCU, including Thor and Ant-Man, as reported by The Wall Street Journal.
So take a study break and head down to the Southside Mall to see Doctor Strange—this is not a movie to skip out on while it's on the big screen.