Averi Amsterdam, Staff Writer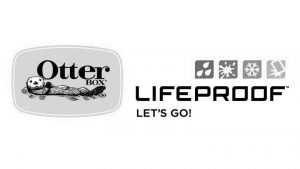 Almost every two years, Apple comes out with a new and improved version of their iPhone, and you have the struggle of deciding between an Otterbox and a Lifeproof case. Each with their own strengths and weaknesses, it is difficult to decide on one.
Even though smartphones are gradually becoming more water resistant, or even waterproof, this trait is something buyers look for in their case. After spending hundreds of dollars on the latest and greatest device, water damage is the worst way to host its funeral, especially because it is easily preventable.
This is often a favorable aspect of the Lifeproof case. Promising their customers water protection for just over six feet, this is ideal for those who enjoy taking underwater pictures or playing music in the shower. Besides this quality the way the Lifeproof case seals around the phone also makes your device safe from dirt, dust, and if you are a beach goer, sand. The case is also shock proof for up to ten feet. Offered in multiple colors, these cases cost around $80.
The Otterbox has a variety of colors and styles for a customer to choose from when picking out a case for their device as well. Ranging from large and bulky with belt clips to a more slim option, there is a case and a design to meet everyone's needs. All of their cases offer drop protection to alleviate and deflect any shock to the device when dropped as well as dust protection to keep all the open ports working.
Depending on the series chosen, more features become available. These can include screen protection, scratch protection, portable charging capabilities, and other custimizations. Otterbox offers their products for as cheap as $20 ranging upward to just under $150. The price range depends on the features of the case and which device you need to protect.
Otterbox acquired their rival, Lifeproof, as a part of their company. Both cases have favorable features, making it difficult to choose between the two when trying to protect your device.
Otterbox has been struggling to create a case with all of their features. With the technology of mobile phones gradually improving to make themselves water resistant, it will be interesting to see how the Lifeproof case survives. At the same time, will their slim design and additional features make them more popular than its bulkier Otterbox counterpart?