Rory Murray, Contributing Writer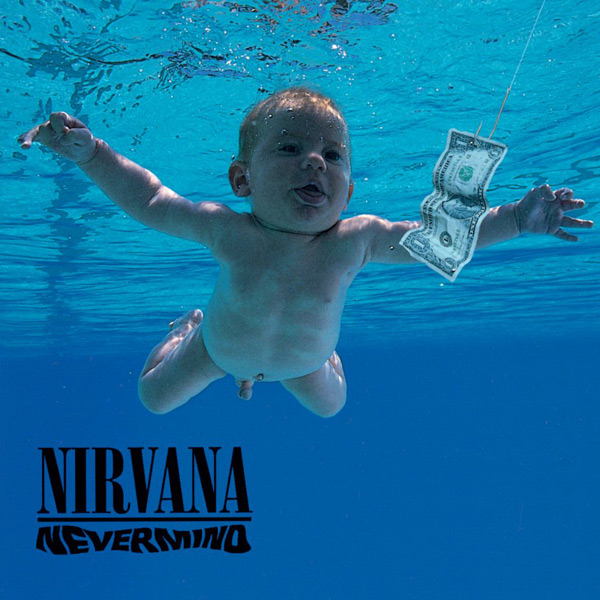 Twenty-five years ago on September 24, 1991 Nirvana released their second album, Nevermind. The album was their first major label release and was an unexpected success. GDC Records hoped the album would be Recording Industry Association of America (RIAA) certified Gold by September 1992 with support from touring, and it was certified Platinum by November.
The album's success was largely due to the immense popularity of the single "Smells Like Teen Spirit" and its corresponding music video. The band embarked on their European tour in November 1991, with shows always oversold and cameras capturing their every move on stage. By January 1992, the album was at the the top of the charts, dethroning the King of Pop, Michael Jackson, from the number one spot and selling around 300,000 copies a week. Nevermind gave mainstream attention to the Seattle grunge movement and helped promote alternative rock, convincing more major record labels to sign alternative bands.
Nevermind was Nirvana's first album with Dave Grohl on drums, replacing Chad Channing who drummed on Nirvana's debut album, Bleach. Grohl brought power to Nirvana with his drumming and is the only one of the band's six drummers to stay in the band for more than a year. Bass player Krist Novoselic tuned his bass down three half-steps to D-flat for the songs on Nevermind, in order to "to get this fat-a** sound" as he described it to Guitar World in 2001.
The album starts off with their breakthrough single "Smells Like Teen Spirit." The band uses a style of dynamic contrast inspired by The Pixies to create a more muted, melodic verse leading to a fast and loud chorus. The second track "In Bloom" is written in a similar style as the previous, with a quiet bass-heavy verse, a loud chorus, and a distorted guitar solo. "In Bloom" was the fourth and final single released from the album, and the music video featured the band parodying early 60's variety shows. "In Bloom" would win Best Alternative Video at the MTV Video Music Awards in 1993.
On the second single and third track from the album, "Come as You Are," Cobain uses a chorus effect on his guitar to create the signature watery tone heard in the verse. This song also features one of Kurt Cobain's longest guitar solos. The next song, "Breed," stays loud, distorted, and fast throughout, skipping the band's usual terraced dynamic format. "Breed" was originally titled "Imodium" after a diarrhea medication one of Kurt's friends was using at the time, but the song has nothing to do with diarrhea.
The following tracks, "Lithium," "Polly," and "On a Plain" have a loose guitar feel, and are slower and less aggressive than other songs on Nevermind. Continuing on, the album has songs like "Territorial Pissings" which seem like nothing more than a loud guitar riff with lots of yelling, but it's surprisingly catchy.
By 1991, Kurt's heroin addiction was taking its toll on him. He became less functional in the band and his mental problems fueled by his drug abuse made him very difficult to work with in the studio. Cobain would often work well for an hour, then go sit in a corner and ignore everyone. Novoselic and Grohl would have the drum and bass tracks down within a few takes, but this wasn't the case with Kurt.
The band's producer for Nevermind, Butch Vig, would often have to trick Cobain into doing another take because he would only attempt a song a few times. Cobain made many excuses for not continuing to record, saying Vig was using the recordings for overdubs or that John Lennon doubled his vocal tracks.
Kurt Cobain's addiction would lead to his demise in the end, but it was a contributing factor to Nirvana's cult status and popularity. Cobain channeled his angst and anger through his music and would become the voice of a generation.
Nevermind is certified Diamond and is estimated to have sold up to 24 million copies worldwide. It is one of only 75 albums to reach this certification by the RIAA.
Nevermind was as big of a cultural phenomenon as The Beatles were in the '60s. Virtually every radio station was playing it, every TV was showing it, and every teenager was blasting it on their stereo. Nevermind will never be a forgotten after-thought when it comes to '90s music and culture.