Hannah Griesel, Staff Writer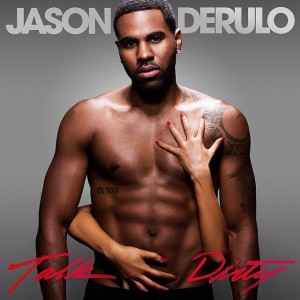 Jason Desrouleaux, better known by his phonetically-spelled stage name, Jason Derulo, has always had his eyes on the prize. He began his career in the music industry by writing songs for hit artists including Lil Wayne, Sean Kingston, Danity Kane and P. Diddy. He attended performing arts schools, acted, danced and performed in theatrical shows before winning the television competition "Showtime at the Apollo" in 2006 and soon signed with Beluga Heights Records and Warner Bros. Records.
His first single, "Whatcha Say," was released in the summer of 2009 and eventually hit number 1 on the Billboard Hot 100. He followed this up with "In My Head," which reached number 5 on the charts, a debut album in 2010 and opened for Lady Gaga's Monster Ball Tour.
His sophomore album was released the following year, with singles "Don't Wanna Go Home" and "It Girl." Derulo took a hiatus in 2012 to recover from a neck injury, but he released singles "The Other Side," "Marry Me" and "Talk Dirty" last year. September 2013's album Tattoos was released as a full length internationally and as a 5-track EP in the United States.
This year's Talk Dirty, released on April 15, features seven songs from the EP and four new tracks, and has been garnering mixed reviews. Glenn Gamboa of Newsday gave the album a "C," calling it "a sex-obsessed album that isn't very sexy." 411 Mania gave the album a poor rating of 4.5 out of 10, noting, "ridiculously bad lyrics" and "half-hearted verses from the featured rappers." The bottom line offered by many critics was that the album was overly sexual and, as Ryan Book for Music Times said, "in the most PG-13 way possible."
Another issue with the album is the contrast of over-sexualized songs with  those that are more emotional. Derulo said in a recent interview with MTV, "A lot of the album is fun, a lot of it is upbeat, feel-good music, but there is an emotional portion to the album too; it morphs in a lot of different ways." He cites this contrast as the difference between songs such as the gentle "The Other Side" and "Marry Me" with the raunchiness of "Talk Dirty." However, instead of coming off like the blend that he intended it to be, the more emotional songs just sound out of place.
The sexual hip-hop songs are ready for dancing and fun times, despite their shallow nature. And even with the criticism of being too PG-13, there's something appealing about the way Derulo creates this sort of track. Even the most risque songs on the album sound appreciative, rather than exploitative, of a woman's sexuality.
Jason Derulo's music has not always been well-critiqued, so poor reviews for Talk Dirty may be no indication of what will be in store next for the 24-year-old. We'll keep our eyes peeled for his next sudden album drop.