Tracey Cheek, Staff Writer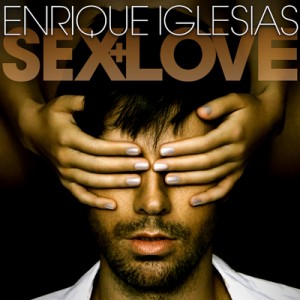 It has been quite some time since Enrique Iglesias released his last album, "Euphoria," for the world to hear. The release of "Sex and Love" is well worth the wait and the heartthrob does not let us down. The album spans many ends of the spectrum, including club bangers and heartbreak. Iglesias pours his heart and soul out in the music and there is something for everybody.
Iglesias recently broke up with former professional tennis player Anna Kournikova. After their 12-year relationship, Kournikova cut things off for good because Iglesias still would not settle down. "Sex and Love" often shows his regret and longing for her.
Half of the songs on the album are completely in Spanish, so a translation website is essential in understanding what Iglesias is saying. "El Perdedor" directly translates to "The Loser." "Loco" is a song about having someone leave and not forgiving them for it. In a few songs, Iglesias speaks of the moon, or "luna," and the lyrics express that to be a nickname he had for Kournikova. With lyrics translating to "I'm begging you, on my knees… moon don't leave" and "don't let go the tears of so many songs of a broken moon," this album shows more of Iglesias' emotional side than ever before.
"Sex and Love" is not made up completely of all depressing breakup songs, however. Most of the Spanish tracks are focused on love, whereas the English songs are more party-focused. The album features verses from Pitbull and Flo Rida–and those are the songs we will definitely be hearing on the radio in the near future. Single "I'm A Freak" was released along with a music video, summed up buy girls in lingerie and bikinis, dancing and taking shots–it's no wonder why Iglesias was still not ready to settle. In addition to "I'm A Freak," "Turn the Night Up" is another club banger off "Sex and Love."
This album was released just in time for spring break. "Let Me Be Your Lover," featuring Pitbull, and "There Goes My Baby," featuring Flo Rida, have tropical vibes to them, perfect to sit back and relax to. "Sex and Love" has a song for almost anybody, and with this being his tenth studio album the success shows no sign of letting up. "Sex and Love" is well worth a listen, even if you do need Google translator right by your side!