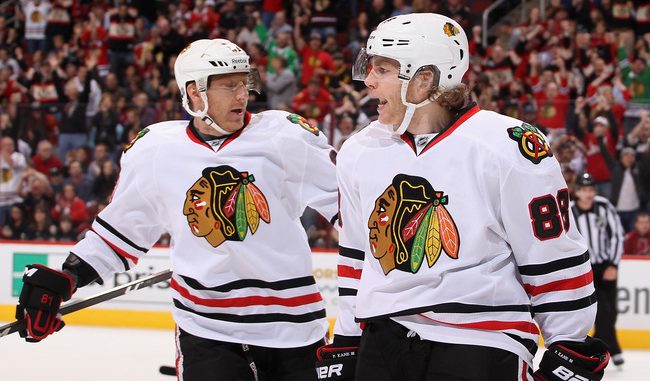 Bobby Lemaire, Staff Writer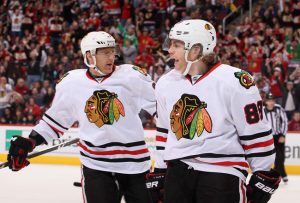 After the NHL lockout ended, it was very important for an amazing story to come up to help bring the fans and popularity back to the league. While there are many different sources where hockey magic can come from (Sidney Crosby, Pavel Datsyuk, Henrik Lundqvist), the biggest story has been about an entire team. The Chicago Blackhawks, led by stars Patrick Kane, Jonathan Toews and Marian Hossa, have set a record for most consecutive games to start a season, without a regulation loss.
Through the first 24 games, the Blackhawks amassed an astounding record of 21-0-3 before finally losing in regulation to the Colorado Avalanche 6-2 last Friday. The three in the last column do represent three losses, but are losses in either overtime or a shootout, where they have at least earned one point. A question that most people are asking is how this team got off to such a fantastic start. Along with the stars at forward, the Hawks have players like Viktor Stalberg and Bryan Bickell who have contributed more points this year than they usually produce.
Chicago's defense has also been spectacular. Led by all-stars Duncan Keith and Brent Seabrook, the defense is the reason why they lead the league in goal differential, at +28, allowing only 52 goals, which is second fewest in the league. But once again, it isn't only the stars on defense doing all the important things. Nick Leddy has been a pleasant surprise on the blue line this season.
The biggest surprise, however, has been Chicago's goaltending. Corey Crawford and Ray Emery have split the staring duties this year, and both have done enough to keep on earning more starts. Crawford leads the league with a 1.81 goals against average, with a .930 save percentage and Emery has been just as good. Emery's record is 10-0-0 with a lower, but still very good .924 save percentage. These two goalies are not known for being in the top tier of goaltending, so it is reasonable for their stats to come back down to earth.
The Blackhawks have been able win games in every way possible. On February 7, the Blackhawks beat the Phoenix Coyotes 6-2 in dominating fashion. Then on March 2, The Hawks beat the Red Wings 3-2, after spending a majority of the game trailing.
While this fast start is a record for most games to start a season with getting at least a point, eventually the team had to come back down to earth. The talent is spread out too evenly for pure domination like this to be going on. This start has definitely put the Blackhawks at the top of every analyst rankings, and deservedly so. But teams like the Anaheim Ducks, Vancouver Canucks and Pittsburgh Penguins are capable of taking down the Blackhawks in a 7 game series.
Update: In issue 3, I wrote about a Russian hockey team, Lokomotiv Yaroslavl. Last year, the team's plane crashed shortly after taking off, killing all members of the team on board. In their first year back, Lokomotiv finished first in the conference in one of the most emotional hockey stories ever. But on March 2, Yaroslavl was eliminated from the playoffs, losing their first round series 4-2 to Severstal Cherepovets, ending their improbable return. However, this season will be remembered for all time in sports history with what Lokomotiv was able to do.