Justin Lovell, Sports Editor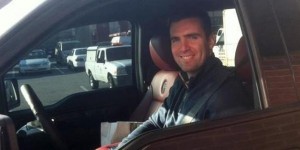 Last week, Joe Flacco became the highest paid player in the history of the NFL. Yes you read that correctly, Joe Flacco, the same guy who everyone has ripped on for the past five years, is now the richest player in football. It really shows what winning the Super Bowl can do for the individual most responsible. However, is Flacco really worth his record deal?
Flacco signed a six year, $121 million dollar contract, with a $29 million dollar signing bonus and $52 million guaranteed. Flacco is coming off a Super Bowl win, so everyone knew he was going to be more expensive, but not that much. To me, the fact of the matter is this; Flacco, even with a Super Bowl ring, is still just an average quarterback. Looking at his first five years in the league would prove that as well, looking at his stat lines:
2008 – 60 % comp, 2,971 yards, 14 td and 12 int
2009 – 63 % comp, 3,613 yards, 21 td and 12 int
2010 – 63 % comp, 3,622 yards, 25 td and 10 int
2011 – 58 % comp, 3,610 yards, 20 td and 12 int
2012 – 60 % comp, 3,817 yards, 22 td and 10 int
These five years are solid, no question about it, but are they worth $121 million? Not in the least bit. I know that, fans know it and the Ravens know it, so why did they pay him this much? Well, because they had to. Had the Ravens not shelled out the largest contract ever, Flacco would have thrown a hissy fit saying he was disrespected. It's athletes like Flacco that make all sports look like a joke, because players just complain until they get paid a huge amount and then never live up to the contract again.
Meanwhile on the flip side, you get a quarterback like Tom Brady, who is most likely the greatest to ever play the game, taking a pay cut this past week so that the Patriots could sign other players to help the team. Brady will still get a ton of money but at this point in his career, winning another Super Bowl is all that's on his agenda, while the same cannot be said for Flacco.
Flacco wanted the "respect" of this huge deal following his improbable Super Bowl win, however, now the Ravens are strapped for cash to spend on free agents that were crucial to their championship and most likely won't be able to keep them now because they don't have any more money. He could have easily taken less money and lived a better life than most people in the world, instead he wanted it all and has now ruined the Ravens' chances of repeating next season.
The fact remains that Flacco is respected now and a Super Bowl winner, as well as the richest player in the NFL, but without some of the worst defense ever played by safety Rahim Moore of the Denver Broncos, Flacco would still be without all those things. If Flacco really wanted to show his respect, he should send Moore some of the money he just got from the deal, because without his misplayed defense, Baltimore's playoff run ends in Denver that night.
Regardless, Flacco was able to capture the moments when they arrived. Maybe one day he will live up to the contract he received and become a top player in this league, but in my eyes, until that day, he is still just an average Joe.