Danielle Rennard, Staff Writer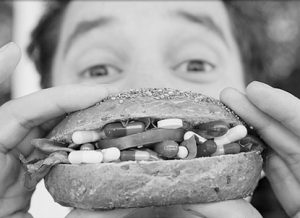 This past Friday, the Food and Drug Administration voted to strengthen the restrictions on painkillers such as Vicodin, which is the most widely prescribed drug in the country. In a movement towards decreasing prescription drug abuse, the advisory panel of experts has recommended to limit the access to these drugs. They plan to do so by making them harder to prescribe, which is planned to help ease the increasing problem of addiction to painkillers, painkillers being the cause to more deaths in America than heroin and cocaine combined.
Beginning in the late 1990s, prescription drug abuse has affected communities from Appalachia and the Midwest to New England. With data results stating that the number of deaths from painkillers has quadrupled since 1999, prescription drugs are currently responsible for around 75 percent of all drug overdose deaths in the United States. Could a new painkiller restriction make a difference in the number of fatalities caused by prescription drug abuse? With 19 votes for the law, and 10 opposed, some were skeptical that the passing of this law would do much of anything. They also stressed the point that this change would create unfair obstacles for patients in chronic pain. Refills without a new prescription would be banned, along with faxed prescriptions or ones called in over the phone, because only written prescriptions from a doctor would be allowed.
However, others strongly felt that this was a crucial and vital change that had to be done. "This is about correcting a mistake made 40 years ago that's had disastrous consequences," said Dr. Andrew Kolodny, chairman of psychiatry at Maimonides Medical Center in New York and president of Physicians for Responsible Opioid Prescribing, a New York-based advocacy group. "This may be the single most important intervention undertaken at the federal level to bring the epidemic under control." Along with doctors and scientists, testimony at the hearing included emotional appeals from parents that had lost their children to painkiller addiction. Senator Joe Manchin III, a Democrat from West Virginia, a state that has been hit hard by the prescription drug epidemic, begged for tougher restrictions. He stated that drugs are easier to get than beer or cigarettes to under-age children.
The importance of Friday's vote was to emphasize the problem that the access to prescription drugs and painkillers is simply too open. One of the main points of the new change is to enforce the need for doctors to be careful when prescribing painkillers, and be more cautious about how easily patients can get refills. As the medical system and federal regulators begin to make adjustments towards reducing the potential for abuse, people begin questioning where the line should in fact be drawn? Has the government gone too far already? Or should laws regulate the distribution of prescription drugs even further? The battle towards lowering the number of deaths due to painkillers will continue, even if that leads to minor complications in buying prescription drugs along the way.