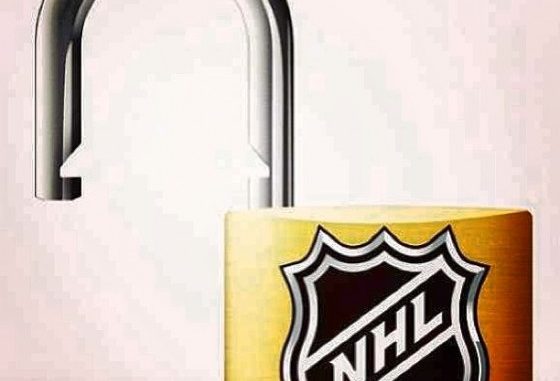 Bobby Lemaire, Staff Writer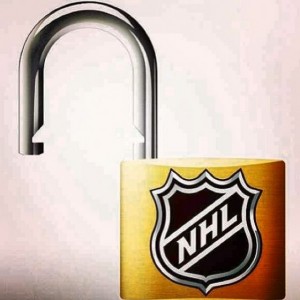 At 11:59 p.m. on September 25 2012, the old National Hockey League collective bargaining agreement expired, sending the league into another lockout. This was the first lockout in the sport since the entire season was canceled in the 2004-2005 season. Commissioner Gary Bettman and National Hockey League Players' Association's (NHLPA) executive director Donald Fehr both expressed that they wanted a new deal to get done as soon as possible, however, it didn't look that way.
The lockout lasted a whopping 113 days until a tentative deal was finally reached on January 6, 2013, with its ratification coming six days later, finally leading to a shortened NHL season. Two differences that fans will see this year are a shortened season (48 games) and no out of conference games for any of the 30 teams.
With the season finally underway, it is time to see who each of the four tri-state area teams (Islanders, Devils, Sabres and Rangers) have added and lost over the previous offseason and where it looks like each will finish.
New York Islanders
2011-2012 Record 34-37-11 (Fourteenth in the Eastern Conference) Did not make playoffs
Key Additions: Keith Aucoin(F), Brad Boyes(F), Lubomir Visnovsky (D)
Key Losses: P.A. Parenteau(F)
The New York Islanders have one of the youngest teams in the league, with established stars John Tavares and Michael Grabner playing the biggest parts in the offense. Along with Matt Moulson, Kyle Okposo and Frans Nielsen, this team does have the ability to score. Besides Mark Streit and Travis Hamonic, the defense is a question mark. Evgeni Nabokov is a strong goalie, even at the age of 37. However, being in a division with the Penguins, Devils and Rangers will make it tough to grab one of the eight playoff spots. Even if they don't make it, Islander fans have a lot to look forward to in the upcoming years.
Prediction: ninth place in the conference.
New Jersey Devils
2011-2012 Record 48-28-6 (Sixth in the Eastern Conference) Lost in Stanley Cup Finals
Key Additions: Stefan Matteau (F) (Rookie)
Key Losses: Zach Parise (F), Alexei Ponikarovsky (F),
The Devils made an amazing run to the Stanley Cup Finals, before being ousted by the Los Angeles Kings in six games. While losing Parise was tough on the franchise, the Devils have been a model of consistency during the new millennium. Expect Marty Broduer to take advantage of this shortened season and stay fresh throughout the entire year. Ilya Kovalchuck and Travis Zajac will attempt to pick up the offense that left with Parise. The Devils biggest strength is on their defense. With Adam Larsson, Anton Volchenkov and Bryce Salvador, if a team wants to gain the offensive zone, they better expect to get hit. Their biggest weakness is their lack of depth on offense. Besides their first and second line players, it is tough to see where goals will come from.
Prediction: fifth in the Eastern Conference
Buffalo Sabres
2011-2012 Record 39-32-11 (Ninth in Eastern Conference) Did not make playoffs
Key Additions: Mikhail Gregorenko (F) (Rookie), Steve Ott (F), Marcus Foligno (F) (Rookie)
Key Losses: Brad Boyes (F), Paul Gaustad (F), Derek Roy (F)
Finishing last season one spot out of the playoffs will definitely leave the Sabres hungry this year. Their biggest strength is in goal with American hero Ryan Miller. When he is playing his best hockey, he is one of the toughest goalies to beat. The Sabres offense is also filled with an immense amount of talent. Captain Jason Pominville is as reliable as they come, when it comes to leading a team and along with Drew Stafford and Nathan Gerbe, offense should not be a problem. Tyler Mayers leads the defense, which should limit the scoring chances Miller faces, but the biggest problem with the Sabres is their toughness. Last season, opposing teams took runs at Miller without fear of repercussion. The addition of Steve Ott should help, but may not be enough grit.
Prediction: sixth in Eastern Conference
New York Rangers
2011-2012 Record 51-24-7 (First in Eastern Conference) Lost in Eastern Conference Finals
Key Additions: Rick Nash (F), Chris Kreider (F) Rookie
Key Losses: Brandon Dubinsky (F), Artem Anisimov (F), Brandon Prust (F)
The Rangers had a fantastic regular season but struggled to score goals in the playoffs, eventually leading to their exit. That is why they went out and traded for superstar forward Rick Nash. The biggest strength of this team is easily goaltender Henrik Lundqvist. Lundqvist won the Vezina trophy last year and was the main reason why they advanced so far in the playoffs. Along with Lundqvist, the Rangers have a very strong defense. Dan Girardi, Marc Staal, Ryan Mcdonagh and Michael Del Zotto play great defense in front of the King. Captain Ryan Callahan is also one of the best penalty killer in the league, blocking every shot he can get in front of. Their biggest weakness is a lack of scoring depth on offence. Besides the big names, the Rangers have players like Mike Rupp, Arron Asham and Taylor Pyatt who produce very little.
Prediction: fourth in the Eastern Conference.