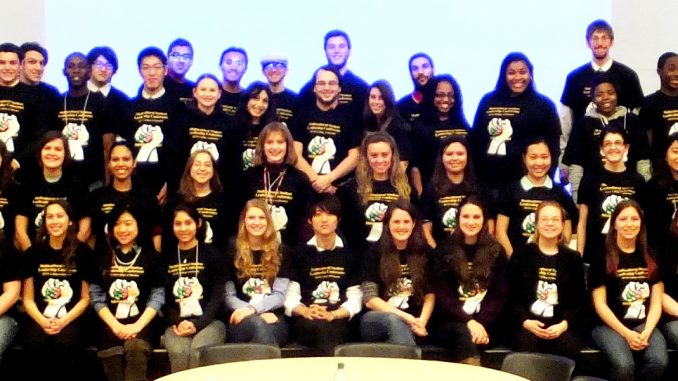 Naraiman Malik, Contributing Writer

The Third Annual Multicultural Student Leadership Conference took place this past Saturday, December 1, 2012 at Hunt Union. The conference began at 9 a.m. with a welcome from Dr. Bernadette Tiapo, Director of Multicultural Student Affairs, followed by introductory remarks by Dr. Nancy Kleniewski, the college president, and Dr. Steve Perry, Vice President of Student Affairs. Dr. Joanne Curran, Associate Dean in the education department, was the keynote speaker at the conference.
The conference attendees not only included the SUNY Oneonta students but also students from Hartwick, SUNY Cobleskill, and SUNY Delhi. The students had an opportunity to attend five sessions throughout the day. The topics of the different presentations revolved around multiculturalism and diversity, in general. These sessions were head out by student leaders on campus and Diversity Peer Educators.
The conference is hosted by Multicultural Student Council and Diversity Peer Education Program. The council and DPEP students were working since the beginning of this semester to put this conference together. Japanese Society for All, DPEP students, Korean Cultural Club, Muslim Student Association, Campus Ambassadors, and Gender Sexuality Alliance, were among the groups that presented during the course of the day on Saturday. An alumnus, Patrice Bailey, also attended the conference in support of the Multicultural Student Council. She received a warm reception by the council and the attendees during the lunch.
Dealing with diversity can be a challenge at times; the aim of the conference was to promote acceptance of diversity and to provide skills to become a better leader, especially when dealing with multiculturalism and diversity. Overall, the day ended on a high note as the certificates were handed out and the students came together towards the end to take a group picture.