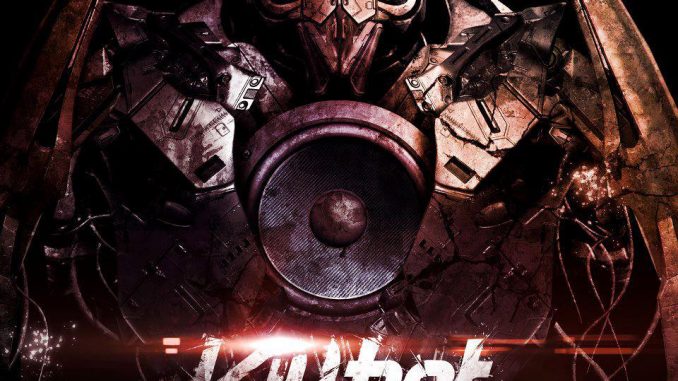 Michael Bonanni, Senior Staff Writer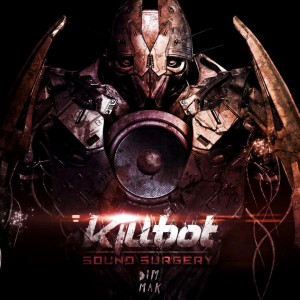 A new entity in the hardcore genre has arrived on the scene, made up of some familiar faces. Killbot released their first EP titled "Sound Surgery" on October 22, 2012. This group of dirty electronic enthusiasts includes J Devil, Sluggo and Tyler Blue. They formed in January after already having individual music ventures.
What makes this situation interesting is the nu metal background of J Devil, the side project of Korn frontman Jonathan Davis. Sluggo has been well-known for his very unusual and dark electronic music and it only made sense to team up with the similar styles of J Devil. Killbot's formation centers around Davis' side project and his step away from Korn. What many people don't realize is that Davis has been a DJ long before he formed Korn. Korn's latest album, "The Path of Totality" from 2011 had several dubstep influences. After running into some DJ friends and working with artists like Skrillex on the latest album, he broke out the turntable and created the alter ego J Devil.
The short EP is difficult to judge due to its length of only four songs, but they are very telling. From the beginning, there is a feeling of ill-placed tone. All of these artists usually have a very dark sound, but the first track "Sound Surgery" starts with light, housey beats. However, it does a great job introducing the group's theme of off beats and unconventional rhythms.
In the very beginning, there is this period of waiting for the beat to line up that is very unusual. By the second track, "Feel Alive," a general theme is starting to build. This song has a normal rhythm in it, but keeps a pretty trance opening that Davis sings over. Many of the sounds are very robotic and the drops are pretty good but it's all too similar to other artists already out there. Entering the next track, there is a really nice change of pace. Titled "Wrecked," it could do without the repeating voice talking about his swag, but there are some nice and filthy sounds happening. Everything seems to meld nicely, even the swagger man's vocal part. The only downside to this one is that the drop is very "copy and pasted" where it seems like the group just copied the beginning and edited into itself. As a result, the track is not very dynamic and after the first two minutes, the song is essentially on repeat. "I'll F*** It" ends the EP by throwing in a new sound completely out of nowhere. The electronic beat and drops are mashed together with heavy guitar riffs. This song has an obvious influence by J Devil, which is further proven by him inserting a sample from the Korn song "Twist." There aren't any nice or pretty sounds here, just heavy guitar and electronic wails. Between the sample interplay, the addition of guitars and the nice delayed drop, this is definitively the stand out track with a lasting impression.
The pros and cons of this album come from this new team trying to find their sound. Alone, these artists have different sounds that outshine the EP in comparison. The experimentation with rhythm and drops made for a very educational listen, but should not be one's entrance into the world of hard electronic music. If the other songs are like the last two, they should be fine. However, if they somehow mix each other's incredible individual efforts, this group will definitely be something to look forward to. As for right now, give it a listen and wait for the feature album before jumping to too many conclusions.