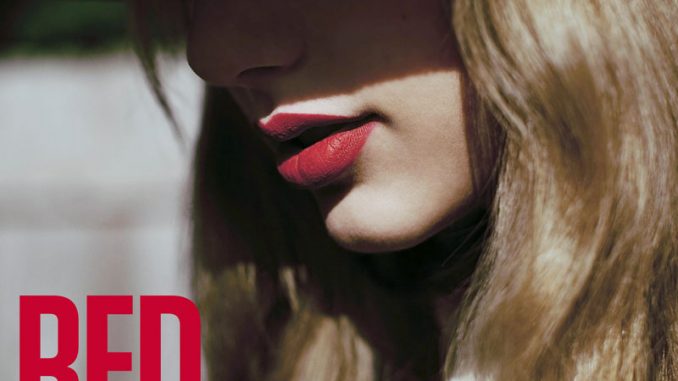 Like any artist who wrote and recorded their debut album at only sixteen-years-old, Taylor Swift was naturally considered a gifted artist at the start of her career. With each succeeding album release, her rare talent was proven over and over again; she drew in a massive fan base, won six Grammys and became one of the biggest names in the world. Her "girl next door" observations of young love and life were relatable to teenagers and pre-teens alike while their parents enjoyed it too, happy to consider her a young, positive role model.
Writing consistently great, innocent and often insightful lyrics, Swift also knew her way around impressive pop hooks, creating a formula that unabashedly put country back on the Top 40. The fine line between pop and country had been successfully crossed many times by female artists like Shania Twain and Faith Hill, but Swift and her creative team walked it well, knowing when to dial down the banjos or increase the references to small towns.
This worked best on 2010's masterful "Speak Now," an album that mixed country, rock and pop with lyrics that showed Swift's growth as an artist as well as an individual. But this year's "Red" has crossed that line and gone into pop territory, keeping only a mostly instrumental grasp on its country roots. This works in some cases, particularly on the lightly dubstep-influenced "I Knew You Were Trouble," but other times it can stray too far across the line; "22" sounds like a watered down Ke$ha anthem, a comparison that's hard to shake, no matter how catchy it is.
While this shift to more contemporary pop was inevitable, it doesn't make it any less disappointing, especially when her lyrics fail to live up to the last album. However, highlights like "All Too Well" and "I Almost Do" wonderfully show that she is continuing to grow, proving that her writing needs to be developing as the boys she writes about get older too. Yet some songs sound bland in comparison to others because, as a whole, there doesn't seem to be any thematic reason for the album's excessive amount of tracks (at sixteen).
While it's nice to hear some variation by bringing in Snow Patrol's Gary Lightbody on the pretty "The Last Time" and up and coming Ed Sheeran on "Everything Has Changed," both duets are formulaic and don't come close to her 2008 duet "Breathe" with Colbie Caillat. It's not that anything on "Red" sounds particularly bad, it's just that many of the songs lack the trademarks that made Swift's music so likable, even if it rarely loses complete sight of its country roots. Artistic growth is always encouraged of course, but many times this record suggests a brand new direction that some fans may not be willing to follow. That's why closing track "Begin Again" is so effective as a back-to-basics Taylor Swift tune. It's not anything new, but that familiarity is at least reassuring.
Key Tracks: "Begin Again," "All Too Well," "I Knew You Were Trouble"
Grade: B-