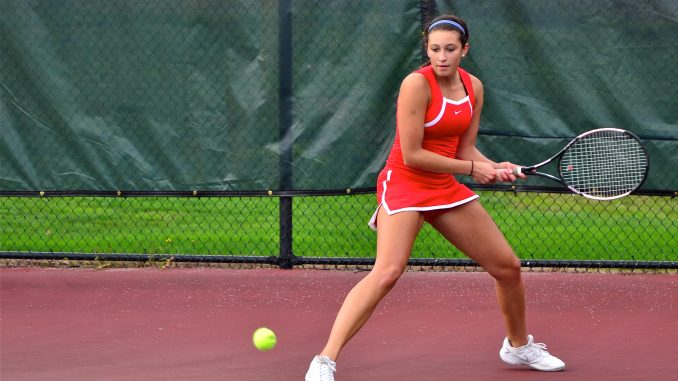 Justin Lovell, Sports Editor
First Photo: The women of Hartwick and Oneonta lining up for introductions before SUCO's 2-1 win last Tuesday.
Second Photo: Senior Danielle Browarski winding up to return a serve during the Red Dragons' 7-2 victory over Hartwick.
Third Photo: Brynn Sussman preparing for a potential return volley as Abigail Smith sets up to smash the ball back at their Hartwick opponent here on campus at the A.J. Heissan Tennis Courts.