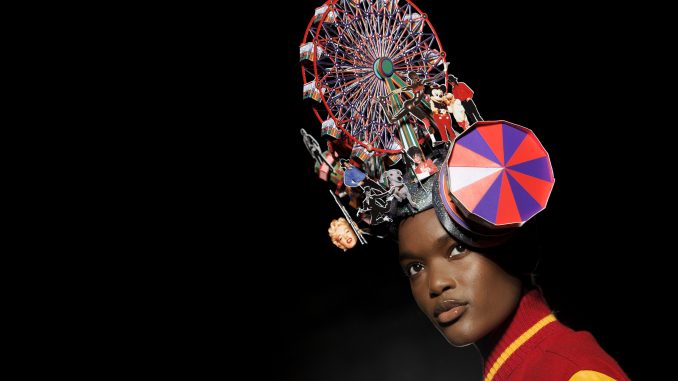 Indiana Nash, Contributing Writer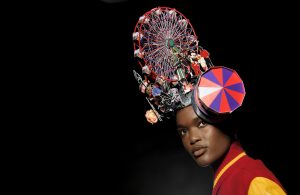 Though many of us are just transitioning into our fall and winter clothing, the fashion industry is, as always, pushing us ahead of the curve. New York Fashion Week is an incredible event, featuring over 100 fashion shows, "Fashion's Night Out," celebrity appearances, and recognition to the designers who create and inspire our clothing. This year it began on the sixth of September and ran until the thirteenth. Within the week, many new styles were showcased by designers, while several older looks were revamped to create a fresher look for Spring.
Perhaps the most obvious trend to expect for the upcoming spring of 2013 would be floral motif. As predictable as that sounds, this season it's being paired with very structured garments. Phillip Lim showed button down floral vests and floral dresses with leather stripes. This falls into the ideal of "tough femininity" that is so often seen in American culture today. Lim also developed this theme through dresses made of floral, lace and leather. They gave off a dark vibe but were also light enough to be called spring wear.
Following this floral motif there's color blocking, most famously seen in Diane Von Furstenberg's collection. Furstenberg featured peachy oranges, light blues and yellows. These were normally paired with metallic wedges and large bags. This all seemed very conventional, except for the innovative eyewear Furstenberg decided to place on the models. Picture a sleek headpiece from a movie like "The Matrix" and you have Furstenberg's vision. Color blocking was also seen in Carolina Herrera's collection. She featured very sheer colors and materials contrasted with darker accent edging. The pieces were also belted with an Asian inspired motif. In turn, these belts also gave the models a more classic hourglass shape.
Another trend coming down the runway was stripes. Marc Jacobs did his collection almost exclusively based around them. Tory Burch's collection was splattered with them and Michael Kors placed them on most of his pieces. These are classic motifs in the fashion industry, however, this season they're being styled with bold prints and solid colors. Jacobs placed his stripes with gingham and checkered prints along with tweed fabrics. Kors' collection is on the more conventional side, placing stripes with solid colored blazers and shorts. Burch's pieces featured an assortment of both ideas, with sky blue stripes and fun lemon yellow jackets.
One of the other noticeable features of the shows this past week has been the use of shiny and sheer fabrics. They give off an extravagant essence, while maintaining a causal look that echoes the 90s. This was seen in Carolina Herrera's show, as well as Reed Krakoff's. While Herrera used the fabric for versatile looking dresses, Krakoff used the fabric in his entire collection. He used the sheer fabric for shorts with a more solid looking fabric underneath, pairing these with blazers made of bright silk.
The spring season is sometimes viewed as a challenge for the fashion industry. For one thing, when it comes time to purchase new spring pieces, most of us are just getting out of the small debt that is usually incurred from the holidays. On the designing side, many of the classic spring trends or ideas that the consumer feels most comfortable buying are a challenge to recreate and reinvent to entice the average consumer. However, New York Fashion Week definitely helps to shed a positive light on what can be considered a tougher fashion season. It gives the consumers an exciting look ahead so that when the time comes for them to actually buy their spring wardrobes they are al- ready excited about certain styles. New York Fashion Week also gives designers, buyers, marketers, etc. new inspirations and recognition for their work. Which fashion trends will you adopt this spring?