Christina Michela, Staff Writer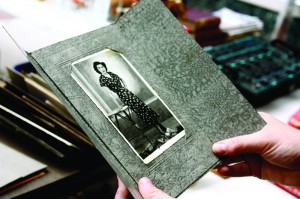 Main Street Oneonta was abuzz on Saturday with the Grand and Glorious Garage Sale. Local vintage shops, craftspeople, farmers, residents of Oneonta and others lined the length of Main Street, peddling a plethora of unusual wares. In its 32 consecutive year, the Garage Sale was organized by the Catskill Choral Society (CCS) as a fundraiser to benefit the arts. Vendors reserved their spaces with the CCS at $40 apiece to benefit the organization and for a chance to sell their merchandise. The CCS is based at the Unitarian Universalist Society of Oneonta, where they rehearse weekly. Their repertoire is as vast as the diversity of garage goods; the ensemble performs the great classical composers (like their recent rendition of Mozart's Requiem in D Minor), but also extends themselves to world folk music and contemporary artists such as The Beatles.
The Catskill Choral Society made their presence known as an orchestra in the center of the action on Saturday. They performed popular small-town American tunes, which put some spring into the steps of browsing shoppers. A hodgepodge of goods were available to visitors, but save for local produce and crafts, none of it was fresh. A stroll down Main Street revealed eclectic jewelry, buckets of patches, vintage medicine bottles, rusty tools, .50 cent shoes and boxes of century-old portraits.
Bargain hunters from all walks of life were present; vintage lovers, thrifty students and frugal families all jostled through the crowd for their chance to haggle the prices of home décor and unique adornments. Local business owners were also present; Shakedown Street Consignment Shop sold long-held clothes for $1 apiece. Farmers offered samples of sweet and juicy watermelons to entice buyers and sell their locally grown produce to the community. Hand sewn garments in lovely fall hues fluttered in the breeze to the sound of hand-fashioned silverware wind chimes, all locally crafted.
Dr. Brian Haley, a professor at SUNY Oneonta, chatted as his wife browsed clothes and accessories. "We always make a point of coming to the downtown events. You can hardly walk five feet without seeing someone you know. Main Street events like this have added to the quality of life in Oneonta." SUNY Oneonta student Colin-Pierre Larnerd stated "I look forward to the Grand and Glorious Garage Sale every year—today I found a pair of groovy vintage roller-skates for next to nothing." Another in a series of Oneonta's fabulous street fairs, the community congregated on Main Street to spend a lovely afternoon and was not disappointed. The lively atmosphere and inexpensive gems of times past made the Grand and Glorious Garage Sale a treat to all who attended. This writer strolled happily home with not only a story, but a '53 manual typewriter under her arm.