Tara Miner, Staff Writer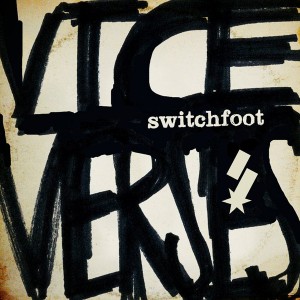 The bands Switchfoot and Anberlin came to SUNY Oneonta on September 27, and that same day Switchfoot released their new album, "Vice Verses." I found "Vice Verses" to be quite a diverse and provocative album, and I recommend it to anyone who likes rock music.
The first thing I noticed about "Vice Verses" while I was listening to it was the diversity of the songs in the album. Songs like "Restless" and "Thrive" were slow and more acoustic, while others such as "Selling the News" and "The War Inside" were much louder and upbeat. I enjoyed the variety among the songs. Oftentimes, songs by some pop artists just seem to be the same song with slightly different acoustic patterns and lyrics. This wasn't the case with "Vice Verses;" every song was very distinct.
Another thing I enjoyed about this album were the lyrics. Jon Foreman, the lead singer, writes most of the lyrics for the group. He has always written songs that have thoughtful and inspirational lyrics, and the songs on this album are no different. All of the lyrics are thought-provoking and often ring some sort of internal truth. And of course, there were my favorites on the album, and some songs that I didn't like as well, but I think that's the case with any music album.
Overall, "Vice Verses" was an album that is really worth checking out. I recommend it to anyone who just heard Switchfoot for the first time at the September 27 concert, as well as long time fans of the band.