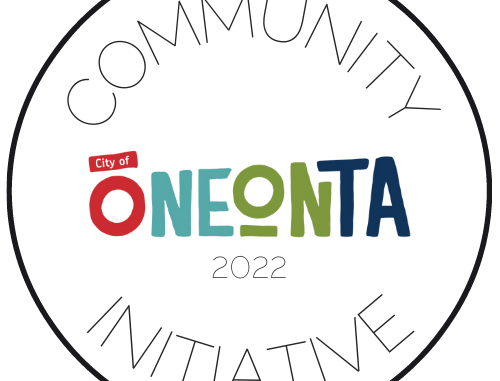 Victoria Smith, Contributing Writer |
The City of Oneonta invites you to show your passion and talent in a big way within the Oneonta community. You or your organization can apply to create a mural, plant flowers, string lights, display positive signs, and so much more. Displaying your passion is so important and the Oneonta Community Initiative program wants to reward you for doing it. By applying on www.destinationoneonta.com/oci-program, you or your organization could be the one of many projects to be granted 200 to 1000 dollars in funds toward your own positive change in Oneonta.
You may see things in the city and wonder how they could be rectified and why no one has thought of a solution. If you have a solution for in issue in our community, you could be the person who rectifies it. Check out this project that has been approved by the OCI program guidelines:
"Our goal for this project is to provide warmth and comfort to those individuals that may need them most throughout the cold lonely winter nights they must endure. Providing the funds to purchase blanket making kits will assist volunteers and members to do something productive and selfless with their time while also producing a warm blanket that another organization (the warming center/Catholic Charities) can use as well," said member of the warming blanket project Kyle LaFever,
This project has been approved for almost 1000 dollars for those in our community who need our help the most during the dreadful winter season. What a fantastic way to make a mark on Oneonta. If this is something you may not be interested in, maybe try applying to hold an event. Check this one out:
"I created a community event to assist the pre-existing downtown street closure events. We will have basketball courts throughout the street. This event will draw a ton of spectators to watch the basketball games during the tournament. I believe it will create excitement for the city to see that we are capable of a much larger event," said member of the basketball event team Camden Hayes.
This project was approved for 1000 dollars of fun, exciting event for the community to enjoy for a whole day. Be creative, be helpful, and create something beautiful for all to see. What do you see for the future of your community? Let's make your vision a reality. Be sure to let us know how your OCI project is going on our social media accounts.
Use #makeyourmarkoneonta to show off what you're doing for your community. We can't wait to see your work!