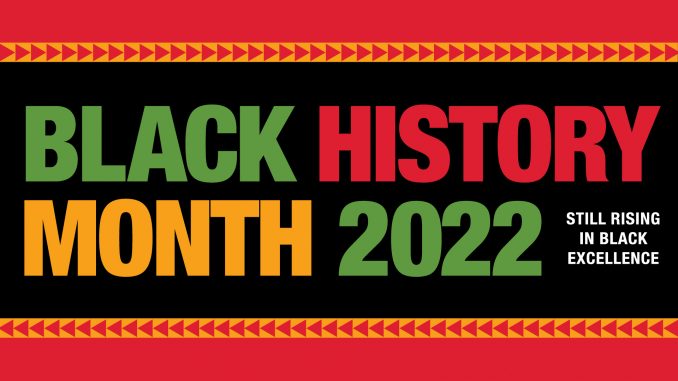 Samantha Kaminski, Chair of Diversity, Equity, and Inclusion |
Dear Oneonta Community,
My name is Samantha Kaminski, and I have been newly elected as the Chair for Diversity, Equity, and Inclusion under SUNY Oneonta's Student Association. I am writing to you today to wish all of you a happy and insightful Black History Month and to inform you of some ways in which you can celebrate it in your community.
As Chair of Diversity, Equity, and Inclusion, it is important for me to educate myself on supporting the unique population of SUNY Oneonta and all the faculty, staff, and students who work so hard to make this an inviting place for everyone. I am beyond honored to serve as Chair of Diversity, Equity, and Inclusion and look forward to working with other departments, clubs and students that are passionate about supporting and forwarding the diversity of this campus.
Black History Month allows us to celebrate Black achievement, so that we may look back at our past and into the future to stop the ongoing systematic racism present in society. Showing your support during Black History Month can be as simple as learning something new about Black history to further your understanding of why we celebrate it.
One way in which I like to celebrate Black History Month is by giving back to Black communities. This is a wonderful way to not only show your support during Black History Month, but also to continue furthering your knowledge of Black businesses and the struggles Black business owners often go through. Some Black owned businesses in the Oneonta area include Capresso Coffee Bar and Cuisine, The Barber's Room, and King's Kakery, all of which are located on Main Street.
Another way in which you can celebrate Black History Month is by attending some of the many events hosted by clubs across campus. Clubs such as Black Student Union, Pan-African Student Union, Black Engaged, and Enlightened Feminist Club all host a variety of events that are not only educating  but engaging for all students on campus. It is important that we support those who identify with being a part of Black History Month and continue to support them throughout the year.
Although Black History Month is coming to a close, the importance of this month will stay with me throughout the year as I work to create a safe and comfortable space for all students at Oneonta. I encourage all students, faculty, and the larger Oneonta community to continue the celebration of Black history and support this community in any way possible. I look forward to doing this myself as I continue to gain insight into what Black History Month is all about.