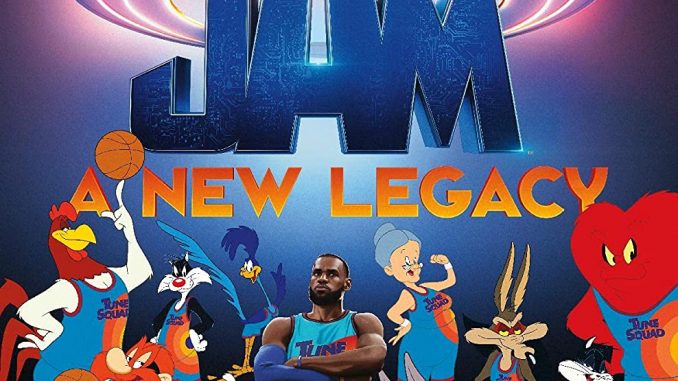 By: Alexa Di Palermo 
Back in the day, as a kid, we all remember watching "Space Jam". This not only started a chain of Lola and Bugs Bunny and showed the audience Michael Jordan collaborating with our favorite cartoon characters, but was the staple of many of our childhoods. The movie was one to laugh at, one to enjoy, and one to remember.
Last weekend, I was able to see a showing of "Space Jam: A New Legacy". This movie was released this past July and brought joy to the nostalgic audience. Especially for me, since I used to love the original movie as a kid. I finally got to watch it this past weekend, and I have plenty of good things to say about it.
The plot of the movie was very clear. It was not hard to understand, so the movie was very easy for me and others to enjoy. Not only that, but it was funny. Lebron James did a great job with the many different challenges his part put him up to, and it was so funny seeing how he was portrayed as a cartoon. Critics say Lebron's acting started off bad, but he had me laughing the whole time.
The special effects were great and completely different from the last movie. You got to see both cartoon characters and human characters morph to the new world they were currently in. Comparing to the last movie, it was much more advanced (obviously) and was very entertaining. Watching the movie almost made me realize just how old I am, and how much things have changed since I was a kid.
Not only was the movie one to love, but it also had a good message behind it for the entire audience: stay true to yourself! Especially in today's society, I am glad the movie had such a deep meaning that resonated with problems many people are having today.
The only thing about the movie that I can criticize is that Lebron and his fictional son, Dominic James (Cedric Joe) did not have as strong of an emotional connection as I would have expected. Many critics say this impaired the delivery of the main message, which I do not necessarily think is true, but if the delivery had been better, it could have been clearer.
In the end, despite the few flaws the movie does have, it is a good movie to watch. It is enjoyable, I was able to sit through the whole thing, laugh at it, and understand it. I know in the future if I had to watch it again, I would enjoy the experience. If I had the chance to recommend it to someone who likes to laugh, I would.
Be sure to check out many other movies like this one at the Red Dragon Theatre (located in Hunt Union) every Friday, Saturday, and Sunday! Remember, these movies are free to students, and all are welcome!