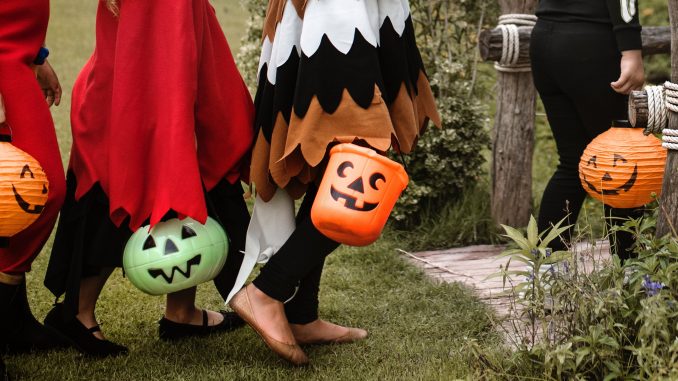 Sam Cooperstein, Art Editor |
With Halloween right around the corner, everyone is scrambling to find the best costume! Halloween is one of my favorite holidays because it gives me a chance to show off my creativity. Although it can be a little bit stressful to find a costume (especially an original idea), the search for one can be very exciting. I always try to find ideas through Pinterest or just on Safari. The artist in me likes to be creative with my ideas, so I try not to choose a costume that is popular. I don't want to look like everyone else on the one day of the year that you get to dress up like something other than yourself! Here is how I think of and obtain all my costume pieces in a cheap and creative way.
First, I start off by researching television shows or movies that I am a fan of, to see if there are any characters that I might consider dressing up as. As I do my research, I usually get sidetracked with the different links that come up, especially on Pinterest. Getting sidetracked usually works out for the best for me. This is usually how I wind up finding my costume idea.
After finding my idea, I start looking up clothing pieces that I can put together. I don't typically order my costumes on a costume website where the outfit is already put together.  Although that is the easier way to do it, it's not the most creative or affordable way.  As a full-time college student with a part-time job, it's important to me that I don't spend all my money on an outfit that I will most likely only wear once.  This is where I start looking on cheaper clothing websites for outfit pieces.  I will start on Amazon since their delivery is the fastest.  I will typically find everything I need on Amazon; however, it is not always the cheapest option.  That is when I start to browse other websites such as Shein and Zaful (there are so many others out there too). These clothing websites sometimes take over a week to ship, so it is important to plan your costume early, so it arrives in time for Halloween.  On these websites, I will look for similar clothing or accessories that I found on Amazon that I can buy for a cheaper price.  Most of the time, I will luck out and find more than half of my outfit on these websites for a super low cost!  For example, I found a pair of leggings on Amazon that I wanted to wear with my costume for this year, but they were about $25.  I then went to Shein and found a better pair for only $10! What a steal!
Shopping for my Halloween costume (sometimes costumes) is so much fun because I love to shop, and I get to put together an outfit myself from all the different websites and links that I find to show off my creativity.