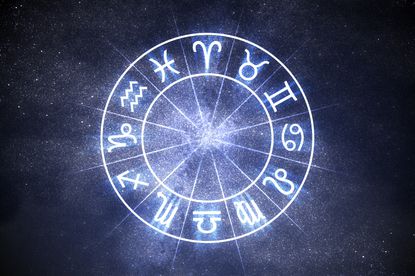 Ashley Hopkins, Staff Writer |
Aries (Mar. 21- Apr. 19): You have a pretty busy week ahead. Make sure to buckle down and prioritize what has to get done. Some money may be falling into your lap towards the end of the week.
Taurus (Apr. 20-May 20): You've been feeling down in the dumps recently, but that's okay. Let yourself feel all of those emotions and work through them. You'll have a better week if you surround yourself with positivity and think positive thoughts.
Gemini (May 21-Jun. 20): Get ready to treat yourself soon! You've been working hard when it comes to saving up, and soon you'll find you're in a position where you can buy something you've been eyeing. Don't go too crazy, though!
Cancer (Jun. 21-Jul. 22): It's important for you to work on your self-image. You've been feeling hopeless and drained about things you can't control, and you will soon realize the only way you can get out of this funk is if you love yourself! The 22nd looks like a lucky day for you.
Leo (Jun. 21-Jul. 22): Keep an eye on those who may be spreading their negative energy onto you! Take a step back and evaluate who truly wants to see you shine. Be wary. Someone is going to reveal their true colors.
Virgo (Aug. 23-Sept. 22): Be happy! This month is going to be full of adventures for you! Get ready to make a new friend or two, and have a ton of laughs in the process. Your lucky day is the 18th.
Libra (Sept. 23-Oct. 22): Prioritize your mental health this week! As school starts to heat up, you'll need to make sure you have a good work/life balance. Try doing an activity you love that you haven't done in a while or spend some time with friends.
Scorpio (Oct. 23-Nov. 21): Things are looking up! This month is going to be full of good luck for you. As long as you keep up the hard work and your positive mindset, the world is yours!
Sagittarius (Nov. 22-Dec. 21): Smooth sailing this week! You've been feeling a little lost, but you're on the right path. Don't second guess yourself, and keep pushing on!
Capricorn (Dec. 22- Jan. 19): Have a new crush? This is your time to make a move! This week is a great week for sparks to fly– don't miss out on the opportunity!
Aquarius (Jan. 20-Feb. 18): This month will be full of nostalgia for you. You'll be hearing from some people in your past, and it's up to you if you decide to let them back into your life or not. Take time to really think about what they can add to your life. Your finances are looking good this month, and you'll receive some good news on the 23rd.
Pisces (Feb. 19- Mar. 20): Time for you to get motivated! You've been in a haze recently, and something that can help with that is finding a new passion! Try something that you have always said "later" to, and see where that takes you. Your lucky days this month are the 18th and the 20th.