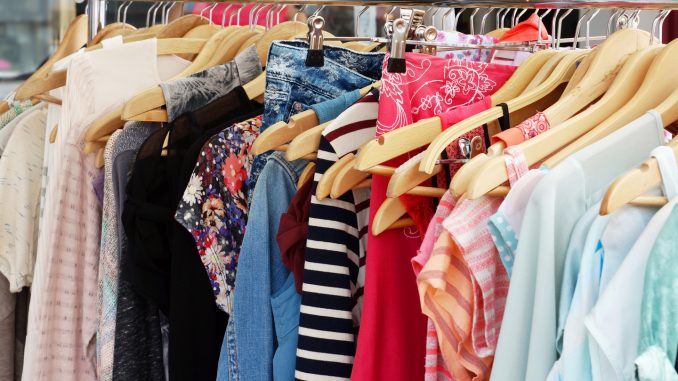 Ashley Hopkins, Staff Writer |
Need somewhere new to shop sustainably while helping a good cause? Super Heroes In Ripped Jeans, a local animal shelter in Oneonta, might be able to help you out.
Super Heroes In Ripped Jeans is an animal shelter that was started by Terra Butler. Butler realized the need for low-cost spay and neuter programs, a pet food pantry, and assistance obtaining emergency veterinary care; thus Super Heroes In Ripped Jeans was born. Since officially registering as a Humane Society in 2018, the shelter has rescued over 1,200 animals ranging from dogs and cats to chickens and guinea pigs. The organization started its thrift shop in 2019, located inside the building at 4 S. Main Street, Oneonta.         
The thrift shop welcomes all kinds of items: small appliances, home décor, jewelry, new candles, DVDs/CDs, wall art, kitchen gadgets, cookware, dishes, complete puzzles, and small furniture. Any clothing, shoes, or handbags can be taken to Silks and Treasures or Shakedown Street and put under the Super Heros account.
The store is completely volunteer-run, and all proceeds go to the animal shelter to help the animals under their care. The thrift shop also has a Facebook page where they post some of the items that they have for sale.
It is truly heartbreaking to see how many animals are taken in by the shelter. The key to ending this phenomenon is prevention. It is important to do extensive research on the animal you may be thinking of adopting, even if you don't think that animal requires much care. According to the ASPCA, approximately 6.3 million pets enter animal shelters every year. In the ASPCA's National Rehoming Survey, pet problems are the most common reason that owners rehome their pets. Some pet problems include "aggressive behaviors that grew larger than expected or health problems the owner couldn't handle." Spaying and neutering your pets is also an important part of prevention. In scenarios where pets may escape, this prevents them from reproducing and leaving more strays out in the wild.
Besides stopping in the thrift shop, how else can you help? The shelter is always welcoming donations, such as cat litter (any kind), dry cat food, canned pate cat food, kitten chow (Purina or Science Diet), puppy chow (Purina), dry dog food, canned dog food, dog chew toys, paper towels, laundry detergent, bleach, animal-friendly cleaners such as Nature's Miracle, Rescue disinfectant, gloves, and 13-gallon garbage bags and 55-gallon drum liner garbage bags.
They also have an Amazon wish list where items can be picked to send to the shelter. Money donations, of course, are always welcomed and appreciated.
Thrift shopping has gained a lot of traction, as people are realizing they can score some great deals while shopping sustainably. The Super Heroes IRJ thrift shop is also running a 50% off sale until this Saturday, September 11. Stop in for some good finds while helping out a great cause!
---