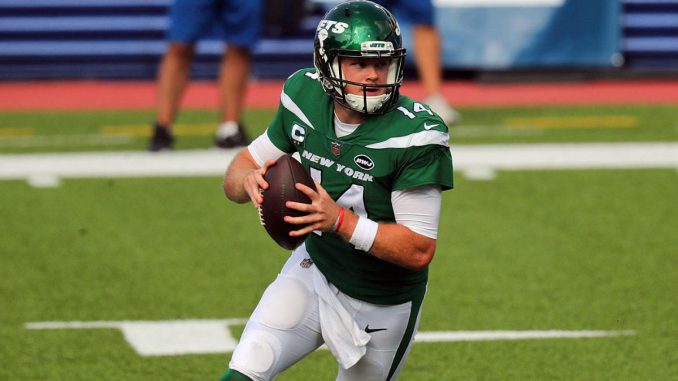 Andrew Dawson, Staff Writer |
The New York Jets traded former first-round pick, Sam Darnold, to the Carolina Panthers on Monday, Apr. 5. The Jets were unimpressed by the former No. 3 overall pick and are hoping to improve on the quarterback position in this year's NFL Draft.
Jets general manager, Joe Douglas, said in his statement about the trade, "I want to publicly acknowledge the commitment, dedication, and professionalism Sam displayed while with the Jets. He is a tough-minded, talented football player whose NFL story has not been written yet." Douglas went on to say, "While all these things are true, this move is in the short and long-term best interests for both this team and him. We thank Sam for all of his work on behalf of this organization and wish him well as he continues his career."
While Darnold is a talented player, the Jets' future seems to only get brighter as they have acquired five early picks in this year's draft, including the second overall pick. It will be interesting to see who the Jets choose with this early selection. They have a plethora of future all-star caliber quarterbacks to choose from, including Zach Wilson from BYU, Justin Fields from Ohio State and Mac Jones from Alabama.
Darnold was traded to the Panthers in exchange for a 2021 NFL Draft sixth-round pick (No. 226) plus a second and a fourth-round selection in the 2022 NFL Draft, according to NFL reporter Adam Schefter.
Panthers general manager, Scott Fitterer, said in his statement after the trade, "I just think in this offense with Joe Brady (offensive coordinator), with Matt Rhule (head coach), the weapons we have around him, that he can take the next step with us." Fitterer went on to say, "Just kinda looking overall where we were at with the draft, the position we're in, I was really excited to add somebody of Sam's caliber to our team."
The Jets were rumored to be trading Darnold since the start of the 2020-2021 NFL season. During his career with the Jets, Darnold had two different head coaches and two different offensive coordinators. When a young quarterback starts his NFL career, they need to have a familiar head coach with consistent play calling. Darnold learned two completely different offensive schemes in his tenure with the Jets, making it incredibly hard to improve at the quarterback position. The Jets didn't make life easier for Darnold because they didn't upgrade their offensive line to protect him, and they barely added any offensive weapons to help carry the burden.
Meanwhile, the Panthers have a great offense with several talented players, including running back Christian McCaffrey, wide receiver Robby Anderson, and wide receiver D.J. Moore. The Panthers were just a quarterback away from being a real playoff threat in the upcoming season. Now that they have Darnold, the Panthers expect to improve on their 5-11 record from last season and be in the playoff race. As for Darnold, he will have the star power around him to take his game to the next level and get the second chance he desperately needs.