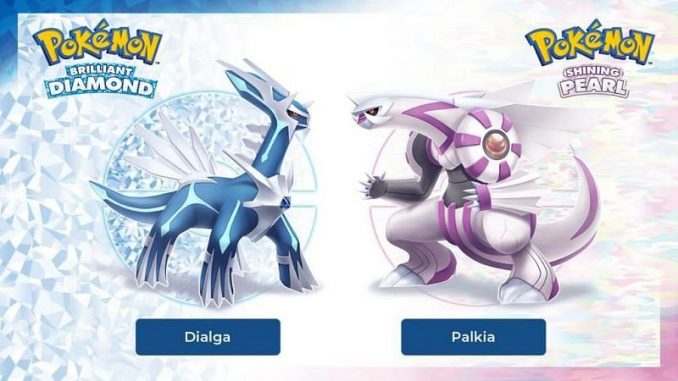 Rachel Dobkin, Staff Writer |
On Feb. 26, Nintendo released the trailer for the new Pokémon Diamond and Pearl remake, Pokémon Brilliant Diamond and Shining Pearl, for the Nintendo Switch. The game is scheduled to release in late 2021.

The 2006 Pokémon Diamond and Pearl game was the first installment in the fourth generation of the Pokémon video game series for the Nintendo DS. With a 95 percent approval rating by Google users, the game was very popular and many fans are excited to immerse themselves in the Sinnoh region of the Pokémon world once again.

One of these fans includes the Public Relations Officer of the Oneonta Esports Team, Tyler Pegg. Pegg said, "I was extremely excited seeing the trailer for Pokémon Brilliant Diamond and Shining Pearl. I knew a lot of my friends were excited too, so knowing they were hyped got me even more hyped."

However, many fans are mixed on the graphics and character design. Some appreciate the new anime Chibi design, while others miss the previous games' pixelated style.

Pegg favors the art design of the remake. He said, "The art direction is very reminiscent of the old DS titles. I'm actually very happy with this change, and I think it will feel just like playing the DS titles, except for the addition of analog stick controls!"

Some gamers are excited to play in the Sinnoh region that the game takes place in, but others feel it is uninspired and it does not look very exciting in terms of graphics.

Pegg is optimistic about the Sinnoh region. He said, "I'm looking forward to having a new experience with the Sinnoh region. It's one of the few regions I've never experienced to the fullest, and I'm sure there's going to be more content past the remake alone. Hopefully, we get to see opportunities to catch Pokémon we've never been able to before!"

There is no way to tell right now, but Pegg anticipates that the remake will succeed. He said, "Despite its art style being highly criticized, I think Pokémon Brilliant Diamond and Shining Pearl will be some of the most successful Pokémon games to date. People have been waiting for an opportunity to replay their favorite Pokémon games for a very long time now."

Nintendo has been known to pop out remakes of popular games for over a decade now. Although the company justifies this as a way to increase trading and interactivity among players, many people have also criticized this saying it is all a marketing scheme.Pegg said, "For separate versions of Brilliant Diamond and Shining Pearl, it has always been a marketing scheme, but it is a brilliant one. It is very smart of the Pokémon Company to develop two separate versions of their games, as it offers a unique team-building experience for each player."

The Esports Club has been able to continue to play video games online during the pandemic and Pegg believes this remake will be no different. He said, "It definitely offers the Oneonta Esports club a great opportunity to dive into the competitive Pokémon scene! It's almost guaranteed that the game will be able to be played remotely, as all mainline Pokémon games have had online features since the original Diamond and Pearl. I don't think the pandemic will affect this game's playability."
If you would like to play your favorite video games with the Esports Club, join them on Discord every Monday from 7:00-9:00 p.m. For contact information, go to their page on Campus Connection.