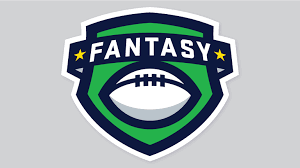 David D'Annibale, Staff Writer |
The NFL season is entering week nine and the Rams, Bengals, Eagles and Browns all have a bye week . For most fantasy football leagues, the playoffs begin on week 13 making winning the remaining matchups important to make the playoffs. Here are week nine tips and predictions to help win your matchup.

Start 'em QB Kyler Murray
Murray enters week nine as one of the top fantasy quarterbacks and will take on the Miami Dolphins. He is coming off a huge performance against the Seahawks and you should expect another solid performance this week. His ability to run the ball has helped increase his production, making him a must-start this week.

Start 'em RB James Robinson
Robinson has emerged as one of the most consistent running backs so far this season and will look to replicate his previous performance against the Texans. This season the Texans have struggled to stop the run and those issues will hopefully lead to a big day for Robinson.

Start 'em RB Chase Edmonds
Edmonds will be the lead back heading into week nine since Kenyan Drake is dealing with an ankle injury. This week he faces the Dolphins and his big-play ability in the passing and rushing game make him a high reward play.

Start 'em WR Chase Claypool
This rookie has been a high risk and high reward play so far this season as his best performance resulted in four touchdowns and his worst performance was one catch for negative two yards. This week he will get to play one of the worst secondaries in football and should reward owners with a big performance. Claypool is a must-start for this week.

Start 'em TE Hunter Henry
Henry has yet to have a breakout performance this season but with Herbert playing well, a big performance is on its way. The Raiders have struggled in the past few weeks to contain the tight ends in the passing which makes me believe the Chargers will exploit that weakness making Henry a quality start this week.

Sit 'em RB Mark Ingram
Ingram's production has been hurt by the Ravens using three different running backs per game instead of featuring one true starter. That will continue this week against the Colts' tough run defense, which ranks top ten. Even against a bad run defense, he is not worth starting he has little potential for a booming performance while sharing touches.

Sit 'em WR Nelson Agholor
Agholor has scored three touchdowns in the past five games but couldn't get anything going against the Browns and I expect that trend to continue in their next game against the Chargers. The Chargers have held opposing receivers to a low number of points. Also, I expect Derek Carr to use multiple receivers and rely more on the run game which will result in fewer targets going to him. He is a high-risk play when there are plenty of other options that are safer and have higher potential.